PROGRAMME OVERVIEW
SCMHRD's Master of Business Administration (Executive) is a 2 Years programme specially designed for working professionals in and around Pune. Candidates who opt for this programme will have classes on weekends for 8 hours a day.
Objectives of the program are as follows:
To provide business education through experiential learning.
To enhance continuous employability through understanding of global and regional issues.
To develop socially responsible managers by inculcating value based education.
To develop business focus through applied research.
Highlights:
Flexible Weekend MBA Programme to facilitate work-life balance and meeting the training needs of executives.
Offers specialization in the areas of Business Analytics, HR, Marketing, Finance, Operations &IT.
MBA (Executive) offers cutting-edge Electives and World-Class Learning Methodologies.
Sessions are conducted by Research Oriented Academicians with rich Industry Experience.
SCMHRD has rich Library and Online Resources with State-of-the-Art Computer Laboratories.
Unlimited access to COURSERA certifications through student licence.
Students are connected to the huge alumni base through the portal.
Career-counseling services.
CAPSTONE project for Strategic Management.
SAP/ORACLE based ERP curricula.
Eviews/Amos/NVIVO/Decision Tools.
Eviews/Amos/NVIVO/Decision ToDedicated Analytics lab and Bloomberg lab. ols.
10 (Bloomberg, CMIE CapEX, CMIE Prowess), CMIE Economy Outlook, CMIE Industry Outlook, Euromonitor, HBP Cases, Indiastat.com, EMIS, Infra-Monitor)
In-house/remote access to e-publications – Nature Journal, Videeya, DELNET, QuestionPro, Money Life Online Magazine
Subscription, McGraw Hill Education India E-Books, South Asia Archive, World E-Book Library, Sage Research Methods, Sage
Online Collections, Pearson E-Books, E-Research, EndNote, Turnitin, Scopus, Jstor, Frost & Sullivan, Web of Science, Emerald Management E-Journal, Elsevier:Science Direct-Management, EBSCO.
Award of Degree
Part-Time MBA (Executive) will be awarded at the end of the IV Semester examination by taking into consideration the performance of all semesters examinations after obtaining a minimum of 4 CGPA out of 10 CGPA.
ORIENTATION & PEDAGOGY

The pedagogy at SCMHRD is a concoction of learning techniques that prepare the students for real world challenges. Classroom lectures at SCMHRD are never a monologue but always a discussion as the students are encouraged to question the common practices and come up with innovative solutions. They are made aware of the different verticals of many industries through Guest Lectures where they get a chance to learn and interact with leaders from various corporate fields. This helps in broadening their perspective and gives them a glimpse of what the corporate world holds for them.
SCMHRD follows a unique way to help its students get acquainted with their batchmates by organizing an outbound learning programme at Surya Shibhir every year. A lot of team building exercises are conducted in order to remind them that the first order of action is working together, before working to win. The long and challenging trek followed by a chill-out session where the students sing and dance out their entire tiredness are a few cherishable highlights of the outbound exercise.
On the very first day, as part of the induction programme, students have a session with the Director and heads of various departments who walk them through what SCMHRD has in store for them. Students are also briefed about the importance of gender sensitization in the development of an individual. The initiative of conducting this discussion has definitely proven to be a great start to the journey of the students towards becoming inclusive leaders in future.
Language is not only a medium of communication but also a channel to build relationships and nurture friendships. "Vasudhaiva Kutumbakam", which means "The world is one family" is entirely true in the post-globalization era. This intensifies the need for future business leaders to be well-versed in at least one foreign language. At SCMHRD, students are given an opportunity to learn foreign languages, thereby preparing them to be world-class leaders.
ELIGIBILITY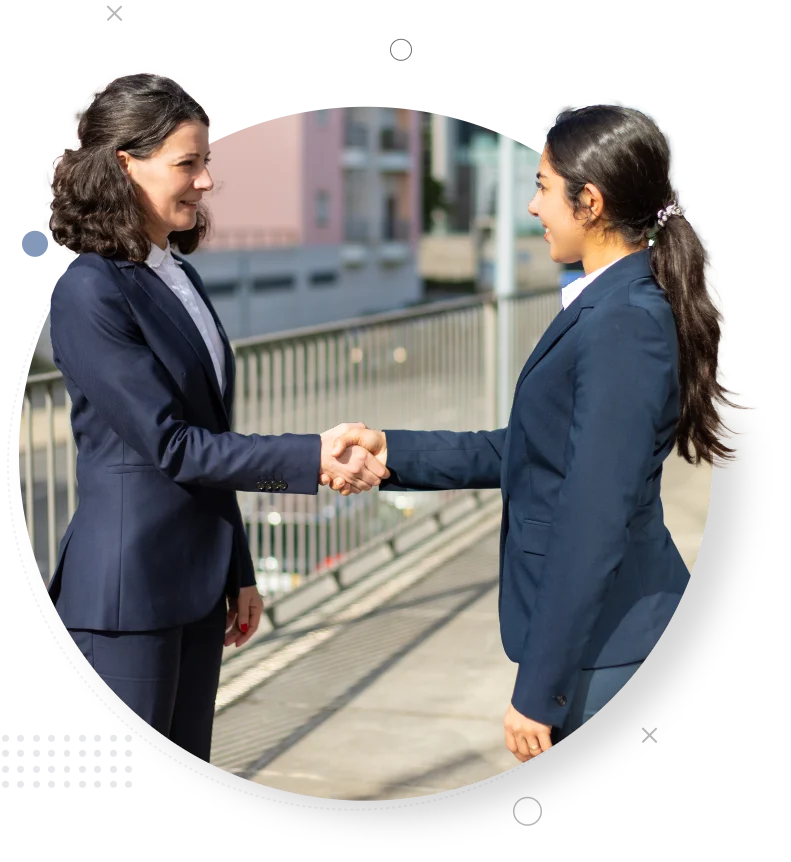 ELIGIBILITY & SELECTION PROCEDURE
Eligibility
Graduate from any recognised University/ Institution of National Importance with a minimum of 50% marks or equivalent grade (45% marks or equivalent grade for Scheduled Caste/ Scheduled Tribes) at graduation level AND a minimum of one year full time work experience after graduation in a Registered Firm/ Company/ Industry/ Educational/ Government/ Autonomous Organisations.
Important instructions
Candidates should appear for Personal Interaction along with the formality of verification of documents(XII Mark List, Graduation Semester Wise Mark List, Degree Certificate, Work Experience documents). Results of the candidates will be declared within three working days from the date of Personal Interaction. Subsequently, an offer letter will be sent to the selected candidate for completion of further formalities.
IMPORTANT DATES
MBA(Executive) Admissions 2024-2026 – Important Dates:
| Sr No | Description | Date(s) |
| --- | --- | --- |
| 1 | Commencement of Registration | 30th November 2023, Thursday |
| 2 | Closure of Registration | 15th July 2024, Monday |
| 3 | Last date to pay | 15th July 2024, Monday |
| 4 | Personal Interaction | Google meet interaction will be conducted as and when candidate completes registration and payment |
| 5 | Result Declaration | Within 4 days of Google Meet interaction |
| 6 | Merit List Date | A couple of days after result declared |
| 7 | Programme Commencement | 22nd June 2024, Saturday |
FEE STRUCTURE
BREAKUP OF FEES FOR MBA EXECUTIVE PROGRAMME (2023 – 2025 BATCH)
(For Open / SC/ST/DA/KM student)
Particulars
Year 1
Year 2
Total fees
1st Installment
2nd Installment
3rd Installment
4th Installment
5th Installment
Academic Fees
40,000.00
1,38,000
1,38,000
1,38,000
1,38,000
5,92,000.00
Institute Deposit (Refundable)
10,000.00
–
–
–
10,000.00
Total Fees
50,000.00
1,38,000
1,38,000
1,38,000
1,38,000
6,02,000.00
Last Date for payment of Fees
At the time of Admission
30-Jun-23
25-Nov-23
25-Jun-24
25-Nov-24
HOW TO APPLY
APPLICATION PROCEDURE

Please follow the below mentioned steps to Register for SIU PG Part Time programmes

01

Click on New User Registration to enter the details asked in the Mini Application Form.

02

Read through the Terms and Conditions and click on the I Agree button to accept the Terms and Conditions.

03

Fill in the mandatory (*) details asked in the application form. And click on Save & Continue.

04

An OTP will be sent to your registered email id and mobile number. Enter the OTP and click on Submit.

05

After successful registration, you will get an e-mail containing your SIUPGP23 ID and password. Use this SIUPGP23 ID for all future correspondence with Symbiosis International (Deemed University).