OBJECTIVES
In alignment with Symbiosis International University's motto of "Vasudhaiva Kutumbakam"- World is a family, SCMHRD is driven by the spirit of providing global exposure to the aspiring managers of future.
The objectives of SCMHRD's process of Internationalization are-


INTERNATIONALIZATION AT SCMHRD
The process of internationalization is rooted in the DNA of Symbiosis International University (SIU). At SCMHRD (a constituent of SIU), the process of internationalization has received due weightage.
SCMHRD encourages International student and faculty exchange programs along with collaborative faculty research with International Universities. In its endeavour to make a mark in the International institutes, SCMHRD has got itself AACSB accredited. AACSB (The Association to Advance Collegiate Schools of Business International), is a voluntary, non-governmental accrediting agency that oversees the standardization of collegiate schools of business and accounting nationwide. SCMHRD hopes to achieve a full circle in terms of internationalization by getting AACSB accredited.
The students at SCMHRD are exposed to the internationalization process through various summer programs, semester exchange programs and by participating in the workshops and sessions conducted by eminent International faculty members from reputed B-schools like The Liverpool Business School, Telecom-De-Ecole, Berlin School of Economics and Law, Leeds Beckett University, University of Wolverhampton and many more. Additionally, SCMHRD was the chosen destination by Asia Foundation to host 27 students from Afghanistan.
The faculty at SCMHRD foster global outlook by participating as visiting faculty and research scholars at various International Business schools like Telecom-De-Ecole, Nottingham Trent University, Deakin University to name a few. Amidst the pandemic too SCMHRD faculty has been successful in collaborating with Valais-Wallis University of Applied Sciences & Arts Western Switzerland to conduct experiential learning sessions on Leading Multicultural Project teams with students from both the institutes. While this was a teaching learning collaboration, there has been collaborations on the research front too which have materialized in securing International partner for the Annual Research conference hosted by SCMHRD.
In future SCMHRD hopes to scale new heights and join the leagues of established schools by participating the FT Ranking.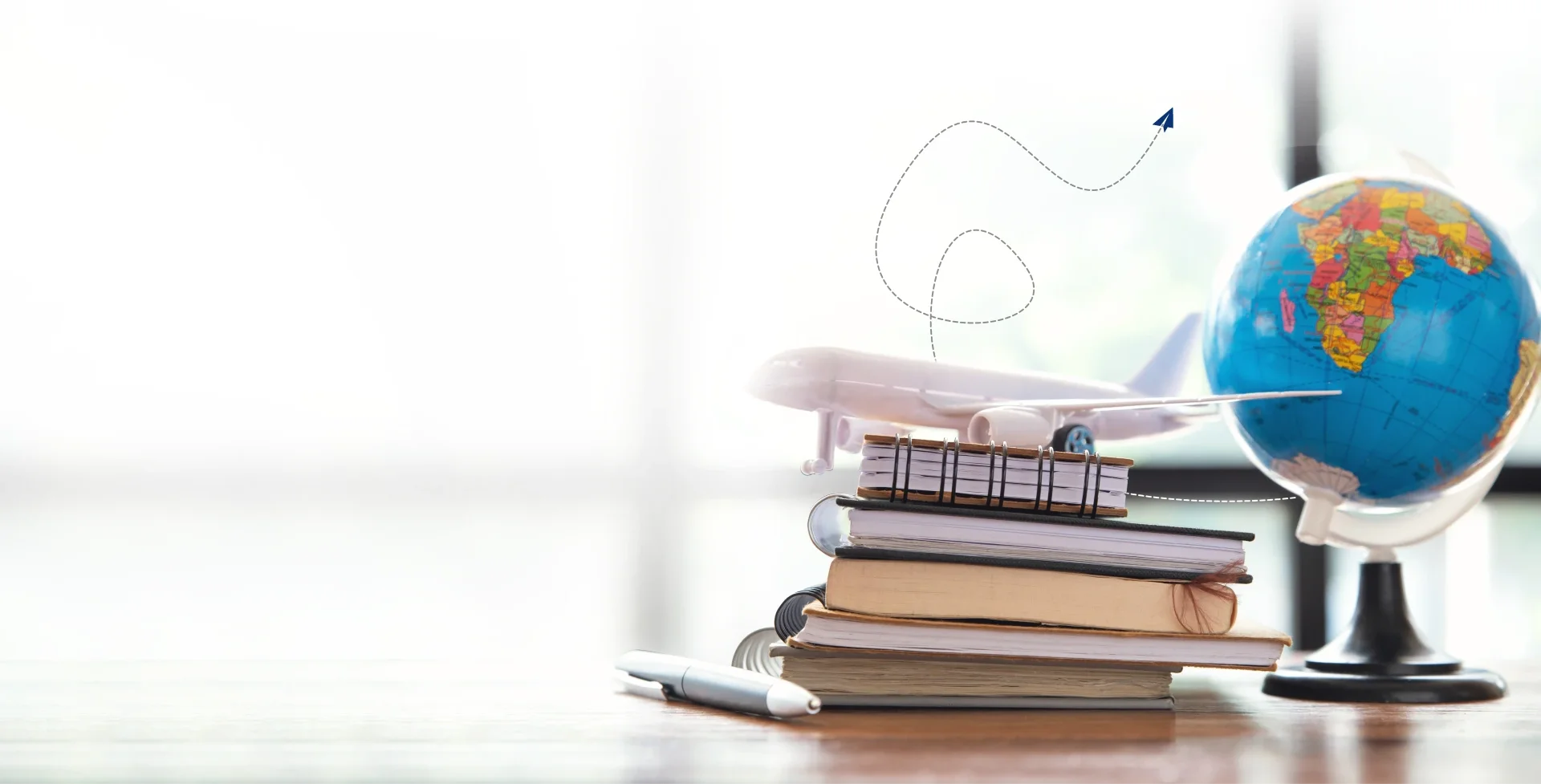 STUDENT EXCHANGE PROGRAMME
In the rapidly globalising world student's exposure to international learning is enhanced at SCMHRD through provisions of ample opportunities like Summer Schools, Winter schools and Semester Exchange Programs. Universities like Leeds Beckett (UK), Berlin School of Economics and Law (BSEL) (Germany), Telecom de Ecole (TEM) (Paris), Dauphine University (Paris), Munich University, ESC Rennes (Paris), University of Bremen (Germany) and many more.
Additionally, faculty members at SCMHRD are also encouraged to take teaching opportunities at different universities world over like Telecom de Ecole (School of Mines), Nottingham Trent University (Nottingham), Deakin University (Australia), Berlin School of Economics and Law (Germany), University of Cologne (Germany), Montpellier
SCMHRD also boasts of providing in class international exposure to its students in terms of having faculty members from University of Michigan, Leeds Beckett University, conduct sessions on the SCMHRD campus for the students from various specializations. Some of the eminent faculty members include
STUDENTS TESTIMONIAL
Students Testimonial of Navnidhi Nagar
My Double Degree Program With Symbiosis

My name is Martin Thomas from Berlin, Germany. From August 2021 to April 2022, I studied at Symbiosis International University (SCMHRD) in the context of a Double Degree Program from my Home University BSEL (HWR Berlin). For two semesters, I was living and learning in Pune along with other students from my HR MBA

Although all my classes were conducted online and most of the events on campus weren't happening or conducted online, I still had a great time being here and met lots of people from my studies and Pune. Because of the online classes, I was able to travel a lot and see the beauty and diversity of India.

Some friends and my family were sceptical about my stay in India, as there are some prejudices and false ideas about India in Germany. These come from the little knowledge we have about the country. I learned a lot about a culture, lifestyles, and mindsets that never occurred to me in Europe. I can only encourage students, especially from western countries, to come to India and experience it first-hand. It is an eye-opening and life-changing possibility to travel to such a diverse and pluralistic country.

I want to thank especially the Symbiosis International Office and Symbiosis Society staff, who helped me to settle down, deal with all the administrative formalities, and solve all upcoming problems.

Martin Thomas

April 2022

A Transformative Journey: My Summer Exchange At The University Of Liverpool

My summer story unfolds, revealing a tapestry of experiences that have forever changed me. I knew my summer exchange experience would be something special the moment I stepped onto the vibrant campus of the University of Liverpool. I had no idea that the next three weeks would be a blur of enriching academics, breathtaking adventures, and meaningful connections with students from all over the world.

The University of Liverpool's dedication to creating a welcoming and supportive environment was clear from the start. Student coordinators greeted us with warm smiles, making us feel at ease in unfamiliar surroundings. This instant connection paved the way for long-lasting friendships, not only among my fellow exchange participants, but also among the local students who were eager to share their culture and experiences.

The academic courses for exchange students were carefully curated to go beyond textbooks, fostering an environment of active engagement and experiential learning. The courses—Group Psychology, Business Strategy, and Contemporary Leadership—brought learning to life through hands-on activities and real-world applications, demonstrating the university's commitment to our holistic development.

Group Psychology deciphered the complexities of human behaviour through interactive self-assessments and cross-cultural discussions. The classroom became a global microcosm, with students representing South Korea, the Netherlands, China, Australia, the United States, and other countries. What truly distinguished it was the innovative teaching approach, in which active participation was not only encouraged, but was essential to the learning process. I delved into my own behaviours through genuine self-assessments, while engaging discussions with classmates from various backgrounds provided new perspectives on group dynamics. This hands-on learning style was evident in courses such as Strategy and Leadership.

We weren't just studying theories from textbooks in the Business Strategy course; we were tasked with developing long-term strategies for hypothetical home businesses. This practical application of knowledge required us to think critically, strategize effectively, and collaborate effectively across our diverse teams. Meanwhile, the Leadership course took us on an introspective journey, allowing us to discover our individual leadership styles through interactive exercises. These experiences went beyond traditional classroom learning, leaving us with skills that go far beyond the classroom.

The University of Liverpool continued to provide us with unforgettable experiences outside of the classroom. Trips to the Lake District and the Castle of Wales were both breathtaking and educational. The breathtaking landscapes of the Lake District left us speechless, while the historical magnificence of the Castle of Wales transported us back in time. These trips not only showcased the picturesque wonders of the United Kingdom, but also encouraged participant bonding as we marvelled at the sights together.

What truly distinguished the University of Liverpool's exchange programme was its adaptability. We had plenty of time to explore the UK beyond its borders thanks to the university's thoughtful scheduling. The lectures were meticulously planned to give us opportunities to embark on our own journeys. Personally, I visited over ten cities in three countries, soaking in the bustling streets of London, delving into the rich history of Edinburgh, and savouring the tranquil landscapes of Chester. Each city left an indelible imprint on my summer, painting it with a palette of diverse cultures and experiences.

However, it was the bonds formed with fellow students that truly distinguished this exchange programme. Constant interaction with peers from all over the world broadened my worldview and deepened my appreciation for various cultures. Befriending people from different backgrounds exposed me to new perspectives and broadened my understanding of global issues and perspectives.

In retrospect, my time at the University of Liverpool was life-changing. Academic rigour, combined with engaging teaching methods and real-world applications, provided me with invaluable skills and insights that I will take with me throughout my academic and professional journey. Furthermore, the friendships formed and memories made will always have a special place in my heart.

As I reflect on my summer exchange, I am grateful to the University of Liverpool for organising such a memorable experience. My only hope is that future exchange programme participants will find my detailed write-up, which captures every aspect of this journey, useful in making their decision. Just as I was fortunate to embark on this adventure, I am confident that the University of Liverpool's exceptional summer exchange programme will broaden and enrich the lives of others.

Navnidhi Nagar
Sales and Marketing,
MBA 2022-24

Students Testimonials Photos
INTERNATIONAL STUDENT
Globalization is one of the most transformative forces of our times and it has not left any aspect of our lives untouched. Higher education too hasn't been left untouched. The process of providing international exposure in the Post graduate program in rooted in the DNA of SCMHRD. As a constituent of Symbiosis International (Deemed University), which fosters international understanding through quality education, SCMHRD does stand up to the vision of SIU .
At SCMHRD various opportunities are offered to students to gain international exposure. There are summer school s offered by Maastricht University, Munich University, Hanyang University, Bremen University, Telecom Ecole de Management etc. In addition to this there are opportunities provided to pursue dual degree and semester exchange in semester 1 and semester 4 respectively. The dual degree tie up is with Universities like Berlin School of Economics and Law, Telecom Ecole de Management and Deakin University. The semester exchange tie up is with ESC Rennes, Deakin University and RMIT Australia to name a few. SCMHRD seeks to increase tie-ups with other universities and endeavors to provide semester exchange opportunities to students across all semesters.
SCMHRD believes in the holistic process of internationalization which means that just as students get opportunities to travel abroad the faculty members too can avail themselves of the various opportunities presented to them. Similarly research scholars from reputed universities globally come for guest sessions at SCMHRD. To name a few Prof. Nezi Altey (Scholar from De Paul University Chicago), Scholar-in –residence George Wyeth (USA), Prof.Elizabeth Rose, Prof.Ram Mudambi (Temple University USA) have all been a part of SCMHRD's pedagogical process.
So also Professors from SCMHRD have been invited to conduct sessions at Universities like Berlin School of Economics and Law, Cologne University , Telecom de Ecole etc.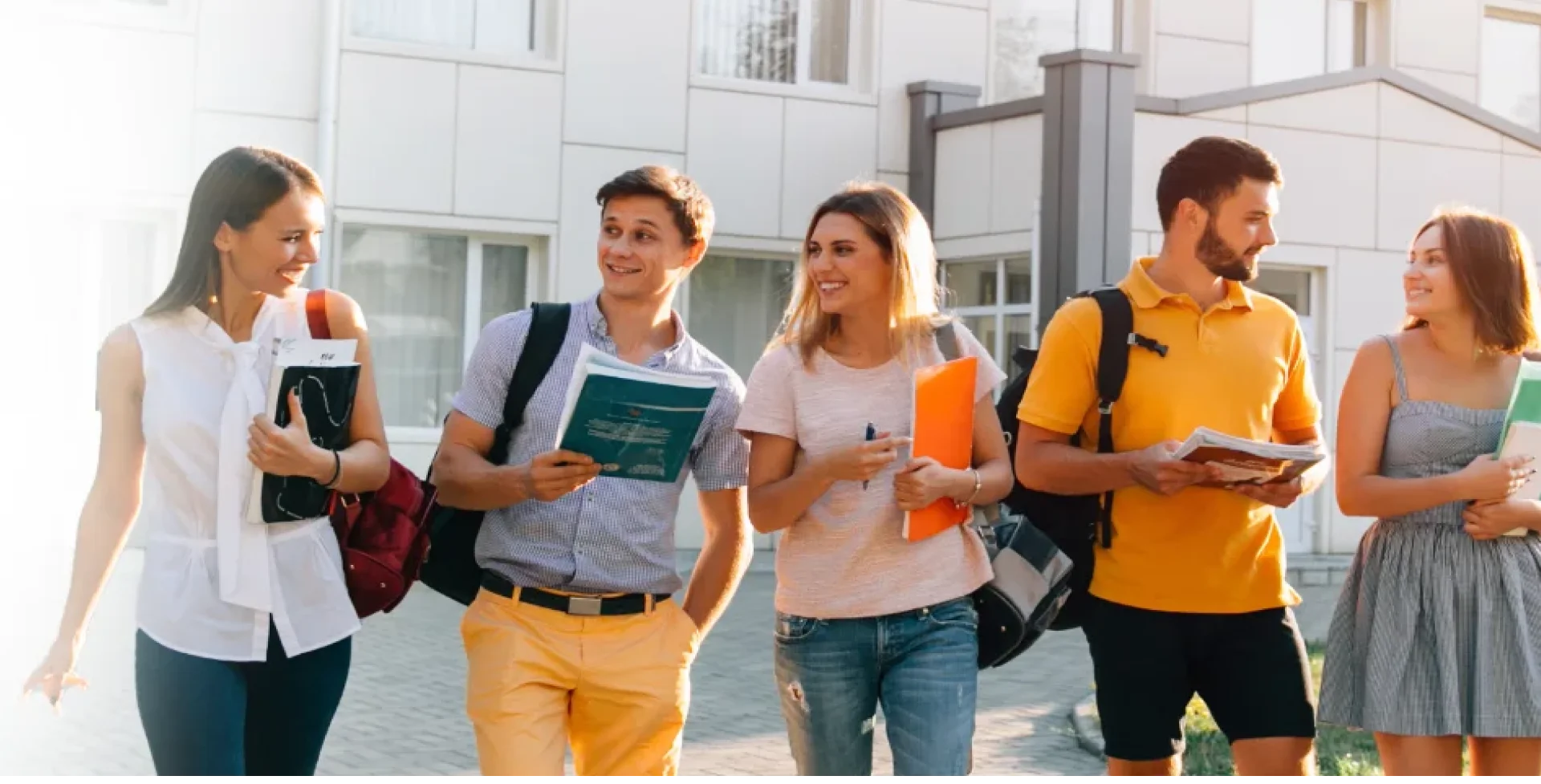 CFA UNIVERSITY
AFFILIATION
SCMHRD is the First institute in India to get CFA university Affiliation for its finance curriculum. Institute's curriculum is aligned with the CFA institute and as per investment industry requirements. SCMHRD students get access to CFA students scholarship, ACCESS scholarship, Women Scholarship in each academic year to pursue CFA program and excel in their career.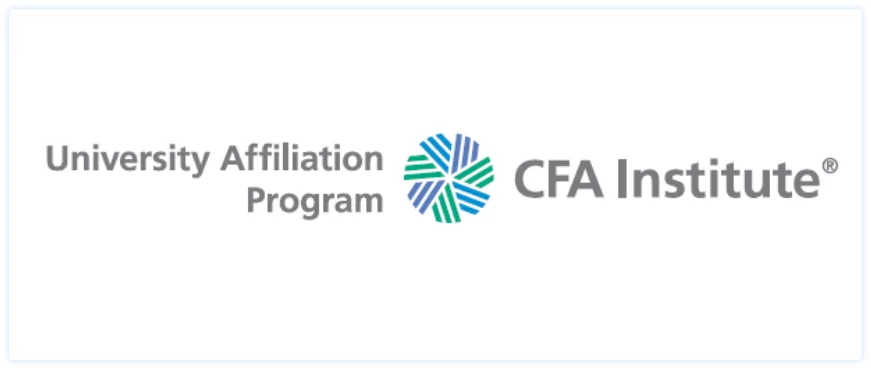 CMT ASSOCIATION
ACADEMIC PARTNER
SCMHRD is the second institute in India to get CMT Association University partner status for its finance curriculum. Institute's curriculum is aligned with the CMT certification and as per investment industry requirements. SCMHRD students get access to scholarships in each academic year to pursue the CMT program and excel in their career through hands-on learning on technical analysis.