Guest Lecture Team
The Guest Lecture Team brings the corporate frontier to SCMHRD and provides the opportunity for the students to learn directly from the stalwarts of the industry. The valuable insights from the guest lectures complement classroom learning and help in making the student learn about the practical implementation of traditional learning at SCMHRD. The Guest Lecture Team brings eminent personalities and industry experts, for interactive sessions with students in order to bridge the gap between academia and industry.
The Team, organizes various year long series of Leadership talks for the students of SCMHRD in order to keep them updated with the current industry trends and dynamics. Apart from the Guest Lecture series, the committee hosts its flagship 3-day Management Conclave – Odyssey: A Confluence of Thoughts where in industry experts from different domains come together over a series of panel discussions to share their knowledge and wisdom with the students. Year 2022 marked the launch of Marketing Conclave – a 2-day leadership panel discussion series and fireside chats focused on the theme – "Reimagining Marketing in a new era". The year also marked the debut of "Nitishastra – Envisioning Future Budget", a pre-Union Budget panel discussion by a panel of esteemed faculties of SCMHRD. Nitishastra was followed by the flagship post-Union Budget panel discussion, Arthashastra, a panel discussion between eminent economists of the industry.
Some of the eminent Guest Speakers invited to the Guest Lecture Series – Dr. Birendra Singh, President & Global Quality Head, Mankind Pharma; Mr. Rohit Kilam, Chief Technology Officer, CMS Info Systems; Mr. Arun Karna, MD & CEO, AT&T; Mr. Deepak Renganathan, CMO, DLF India; Mr. Sandiep Batra, CHRO, Adani Airport Holdings; Mr. Bharath Ramakrishnan, Global Head, Analytics & Data Science, dss+; Ms. Shahine D. Ardeshir, Head HR, Mars Wrigley; Ms. Smrity Kulkarni, Special Land Acquisition Officer, Government of Maharashtra
In order to keep the students updated with the current affairs in the business world, the Guest Lecture Team also runs a year-round news board of noteworthy business news under 'Week-o-pedia'.  The Guest Lecture Team through such initiatives is dedicated to deliver a holistic learning experience at SCMHRD.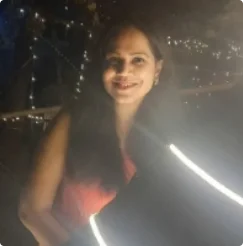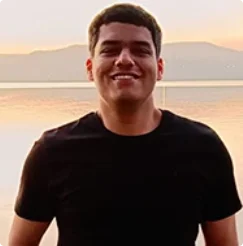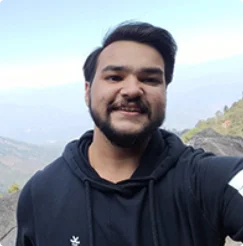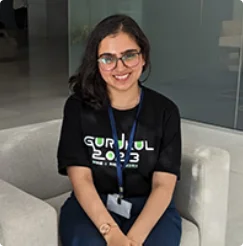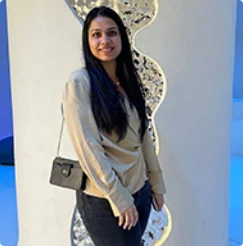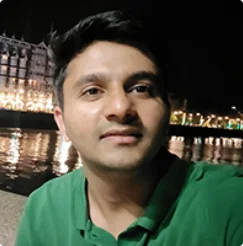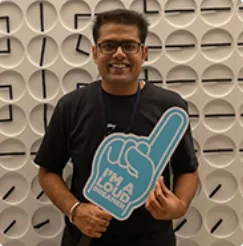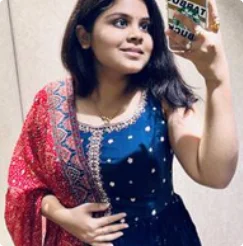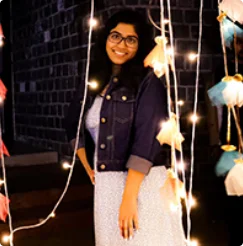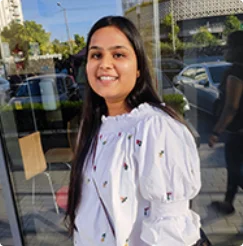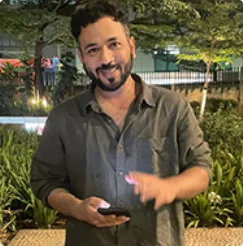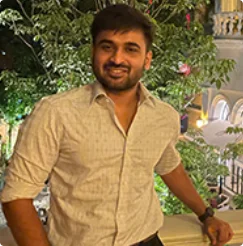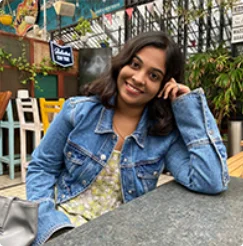 Guest Lecture Team
Sr
Date
Guest Name
Organization
Designation
Topic
1
Wednesday, September 27, 2023
Mr. Vikas Sharma
ACA Group
Director and Outsourced CCO
General Financial Landscape – Private Equity
2
Tuesday, October 03, 2023
Mr. Raveesh Bhatnagar
Meta
Industry Head-Financial Services
Core Pillars to building a Digital Business
3
28th July 2023
Mr. Sujay Rachh
Nuvama Group
Chief Marketing Officer
Marketing Conclave: Panel Discussion – Integration of Customer Insights – Turning Insights into Action
Mr. Sathish Krishnan
redBus
Head – Customer Relationship Management
Mr. Pankaj Rawat
CMS Info Systems
Chief Marketing Officer
Mr. Prabhakar Tiwari
Angel One
Chief Growth Officer
4
29th July 2023
Mr. Shalabh Dhankar
HCLTech
Lead – Marketing
Marketing Conclave: Panel Discussion – Brand Collaborations in ever changing Advertising field
Mr. Vipin Yadav
Hisense and Toshiba TV
Director – Marketing
5
Saturday 5 August 2023
Dr. Atul Mehta
Razorpay
SVP, Sales
Innovation in Fintech Sales
Mr. Sourabh Sengupta
Glenmark
VP, Global Supply Chain Planning
Cognitive Supply Chain
6
Wednesday 9 August 2023
Mr. Pankaj Raythatha
Accenture
Managing Director
Importance of Management in Transformation programs and evolving trends of accountability shift
7
Thursday 10 August 2023
Ms. Aradhika Mehta
Tasva
Ex Head of Marketing
Influence of Social Media ads and digital marketing strategies on purchasing behaviour of customers
8
Friday 11 August 2023
Mr. Surya Kiran Sharma
McKinsey & Company
Associate Partner
Impact of Microfinance on the SME sector
9
Sunday 13 August 2023
Ms. Lopamudra Banerjee
Carrier Midea
Chief Human Resources Officer
Workforce Transformation
10
Saturday 19 August 2023
Mr. Sandeep Ruhela
Escorts Kubota
Head – Strategy, Planning and Projects
Digital Transformation
11
Saturday 26 August 2023
Mr. Manish Taskar
Indian Oil Corporation Limited
Executive Director, Finance – Marketing Division
Impact of Digitization in Oil Industry
Sr
Date
Guest Name
Organization
Designation
Topic
1
29 Jul 2022
Mr. Anurag Sinha
Optum
Sr. Director, Data Analytics
Healthcare Analytcs & Data Science in Healthcare
Mr. Mohit Singhal
Optum
Director, Data Science and Product Enablement
2
27th Jul 2022
Mr. Amit Sethiya
SYSKA
Head of Marketing
Marketing Conclave: Panel Discussion – Automation in Sales and
Marketing – The New Rules
Mr. Pawan Pandey
Shadowfax
CMO
Mr. Abhishek Gupta
Edelweiss Tokio Life Insurance
CMO
Mr. Rohit Gulati
Johnson & Johnson
Director of Marketing
3
28th Jul 2022
Mr. Sandeep K Ruhela
Escorts Kubota Ltd.
Head – Product Marketing & Head Sales PMO
Marketing Conclave: Fire Side Chat- Customer experience with
Experiential Marketing
Mr. Anand Taparia
Colgate-Palmolive
Director of Innovation
Ms. Aradhika Mehta
ABFRL
CMO – TASVA
Ms.Vanda Ferrao
Fresh To Home
Head of Marketing
4
21st Sep 2022
Dr. Prashant P Salgaonkkar
IRB Infrastructure Services Ltd.
Global President HR & Admin
Odyssey 2022: Panel Discussion- Reimagining Workplace &
Workforce Sustainability
Mr. Ravikumar Matta
Larsen & Toubro
Head – Talent Acquisition
Mr. Pradipta Sahoo
Pragati Finserv Pvt Ltd
CHRO
Mr. Harish Sharma
Toyota Financial Services Corporation
CHRO
Mr. Karthik S M
Biocon Biologics
Global Head – Talent Acquisition
5
22nd Sep 2022
Mr. D K Rai
Chep India
Director
Odyssey 2022: Fireside Chat –

Future-proofing Supply Chain : A Sustainable Approach

Mr. Vikrant Aglawe
Hapag-Llyod AG
Director – Service Delivery
6
23rd Sep 2022
Dr. P K Rajput
Cadila Pharmaceuticals Limited
Sr. Vice President
Odyssey 2022: Panel Discussion-

Sustainable Marketing Integration : A Step Towards Social
Responsibility

Mr. Saurabh Srivastava
Monster India
CMO – APAC & ME
Ms. Sneha Beriwal
Vahdam India
Global CMO
Mr. Sandeep Das
Mars Wrigley
FMCG & Consulting Leader
7
7th Oct 2022
Dr. Ramesh Darbha
Backbase
GM – Country Head (India) & Global Partner Success
HR Analytics
8
11th Nov 2022
Dr. Birendra Singh
Mankind Pharma

President & Global Quality Head
Growth Attitude in Personal and Professional Life
9
12th Nov 2022
Mr. Rohit Kilam
CMS

Chief Technology Officer
Technology Product Management – Emergence of cutting edge Indian Fintech
10
18th Nov 2022
Mr. Vikas Maheswary
Biocon Biologics

Associate Vice President – HRD
Adaptive Workplace Experience Design
11
7th Dec 2022
Mr Jacob Jacob
Malabar Group

GCHRO
Re-imagining HR through Data and Dashboards -The new engine for growth
12
9th Dec 2022
Mr. Bharathram Ramakrishnan
DuPont Sustainable Solutions

Global head, Analytics & Data Science
Ethical Data Science
13
10th Dec 2022
Ms. Reena Evans
Swiggy

Director of Operations
Emerging Role of Tech and Lean in ecommerce operations
14
13th Dec 2022
Ms. Shahine D.Ardeshir
Mars Wrigley

Head HR
Building an Organisation Culture, one that centers people and principles.
15
20th Dec 2022
Mr. Amit Shah
Zycus Cognitive Procurement

SVP – CMO
Empowerment through Sales Enablement
16
26th Dec 2022
Mr. Banu Prakash
Swiss Re

AVP – Data analytics
Impact of Analytics and Adoption of data strategies
17
6th Jan 2023
Mr. Deepak Renganathan
DLF
CMO
Effective Storytelling and Presentations for Marketers
18
7th Jan 2023
Mr. Manish Majumdar
Centum Electronics Ltd.
Head of HR for EMS
Emerging Disruption in Recruitment
19
27th Jan 2023
Mr. Vivek Nair
Log9 Materials
Head of Brand Strategy & Marketing
Sustainable & responsible marketing
20
27th Jan 2023
Mr. Narasimha M
MakeMyTrip Group
VP Head Datascience
Data Science applications in travel e-commerce
21
30th Jan 2023
1) Mr. Sunit Joshi

2) Dr. Manish Sinha

3) Dr. Pankaj Sharma

4) Dr. Vasundhara Sen

5) Dr. Shagun Thukral

6) Dr. Dipasha Sharma (Moderator)

SCMHRD
Faculty
Nitishastra- Pre-budget Discussion
22
4th Feb 2023
Mr. Vinayak
Cairn Oil and Gas
President, Gas
Challenges in Oil and Gas Economy
23
7th Feb 2023
Mr. Najm Bilgrami
TATA AIG General Insurance
National Head of Finance Lines
Role of a Financial Lines Insurer / Underwriter in Today's
Corporate World
24
10th Feb 2023
Mr. Ankit Agarwal
Sterlite Technologies
Managing Director
Role of a Financial Lines Insurer / Underwriter in Today's
Corporate World
25
11th Feb 2023
Mr. Saurabh Mulmuley
Bajaj Allianz
Associate VP
Reshaping Workspace Learning-Evolution in Workforce
Transformation
26
11th Feb 2023
Ms. Nidhi S Mittal
Jio Saavan
Head of Brand Marketing
Experiential Marketing and its impact on Consumers
27
13th Feb 2023
1) Ms. Dipti Deshpande

2) Ms. Rajani Sinha
3) Mr.Venkatachalam Shunmugam

4) Mr. Sunit Joshi (Moderator)

1) CRISIL

2) CareEdge Ratings

3) NISM

4) SCMHRD

1) Director & Principal Economist

2) Chief Economist

3) Head – Research & Index Admin

4) Faculty

Arthashashtra 3.0 – Unravelling the Union Budget 2023
28
14th Feb 2023
Mr. Dhananjay Das
Zydus Wellness
Regional Manager- Logistics
Evolution of Logistics Management & its Complexities
29
22nd Feb 2023
Mr. Sandeep Batra
Adani Airports
CHRO
Performance Development
30
28th Feb 2023
Mr. Mihir Gandhi
PwC
Partner- Payments Transformations
Impact of Central Bank Digital Currency – e-Rupee for India
31
1st Mar 2023
Ms. Anuradha Ramachandran
TVS Capital Funds Ltd.
Managing Partner
Venture Capitalism and Career Opportunities
32
2nd Mar 2023
Mr. Anshuman Chitraanshi
Fidelity Investments
Vice President
Human Capital using Data Analytics
33
6th Mar 2023
Ms. Smrity Kulkarni
Government of Maharashtra
Special Land Acquisition Officer
Right to Fair Compensation and Transparency in Land Acquisition
and Resettlement Act, 2013
Sr
Date
Guest Name
Organization
Designation
Topic
1
23 Oct 2021
Saibal Ganguly
SREI Infrastructure Limited
Project Management Professional
Future scenario of Project Management in Infrastructure Sector
2
23 Oct 2021
Navnidh Kochar Karaka
Reliance Industries Limited
Vice President & Head – HR, Global Corporate Security
From surviving to thriving in the RUPTered world
3
28 Oct 2021
Sana Naqvi
GE Healthcare
Global Analytics Leader
Revolutionizing Healthcare with AI & ML
4
24 Nov 2021
Tarunesh Mathur
Schindler
Vice President -Field Operations
Post Pandemic Changing Landscape & Global Opportunity
5
26 Nov 2021
Ritu Lal
Amplus Solar
Senior Vice President and Head – Institutional Relations
Pandemic repercussions on global supply chain and the steps forward
6
26 Nov 2021
Rudrani Ghosh
American Express
Director
Analytics in Financial Industry
7
27 Nov 2021
Pritiman Sarkar
SBI Cards & Payments Services Ltd.
Sr. Vice President
Driving Customer Experience in the Competitive Consumer Landscape
8
29 Nov 2021
Shashidhar Karamballi
TATA Projects Ltd.
Head- Project Services, TATA Projects Ltd
Emerging Trends and Roles of BIM & VDC in Project Management Industry
9
30 Nov 2021
Thomas Kuruvilla
Arthur D. Little
Managing Partner
Maximizing value from infrastructure investment – shift towards digitalization
10
2 Dec 2021
Deepak Jain
Ather Energy
CFO
Building the Electric Ecosystem
11
4 Dec 2021
Gajanan Umarekar
Ola Electric Mobility Pvt. Ltd.
Lead Projects and GtM Strategy (International markets)
Developing a go-to-market strategy for an EV company
12
6 Dec 2021
Nimish Danani
Hitachi Vantara
Director
Career planning in Sales – IT and Consulting – Sharing Experience
13
8 Dec 2021
Rituraj Sar
Lupin
Vice President & Head- Learning & Development
Improving employability in current times
14
11 Dec 2021
Mr. Mahim Mongia
Birlasoft
Organization Development & Talent Management Lead
Rethinking Organisational Culture for New-Age Organisations
15
14 Dec 2021
Ajay Rawal
Raymond Consumer Care Limited
General Manager (Marketing)
Role of Consumer Insights in Brand Development
16
17 Dec 2021
Arun Karna
AT& T India
MD & CEO
Digital Transformation through the lens of Technology, People, Leadership and Culture
17
17 Dec 2021
Vikram Patki
P&G Personal Heath Care
Regional HR Director – Commercial Operations
Power to People- Shifting Workplace Dynamics
18
18 Dec 2021
Monica Jasuja
Comviva- Mahindra group
Head of Product Management, Digital Financial Solutions
The channging scenario of Fintech in the post pandemic era
19
22 Dec 2021
Mr.Sayan Chatterjee
Beam Suntory
Human Resources Director – India
Diversity and Inclusion at the workplace
20
22 Dec 2021
Vinay Joseph
Standard Chartered Bank
Chief Investment Officer
Indian market Asset Class Outlook – Pre and Post Pandemic
21
23 Dec 2021
Satyam Manohar
Paytm
vice president Business
The changing scenario of technological markets
22
23 Dec 2021
Rohit Jacob
Intugine Logistics
Product Growth & Strategy Leader
Marketing transformation during Covid-19
23
23 Dec 2021
Pankaj Khandelwale
Future Generali india Insurance
Vice president Training
The science and art of sales
24
14-Jan-22
Mr. Sanjay Kshirsagar
Freudenberg Household Products
Vice President -Supply Chain Planning
Emerging technologies in digitalization of supply chain & manufacturing
25
15 Jan 2022
Venkatesh Kidambi
Kimberly clark
Global Head digital marketing platform and CRM
Latest and emerging trends of digital marketing
26
25 Jan 2022
Anurag Pandey
Morgan Stanley
Vice President, Machine Learning,
Foundation of Machine Learning
27
5 Feb 2022
1 Kanika Pasricha
2 Vivek Kumar
3 Jatan Gogri
4 Manoranjan Sharma
5 Ajit Banerjee
6 Dr. Pankaj Sharma
7 Dr. Shagun Thukral
8 Sunit Joshi (Moderator)
1 Standard Chartered Bank
2 QuantEco Research
3 Hero MotoCorp
4 Infomerics Ratings
5 Shriram Life Insurance Company
6 SCMHRD Faculty
7 SCMHRD Faculty
8 SCMHRD Faculty
1 Economist
2 Economist
3 Chief Economist
4 Chief Economist
5 Chief Investment Officer
6 HOD – Finance
7 Professor
8 Adjunct Professor
"Arthashastra 2.0" – A Panel discussion on the Union Budget 2022
28
9 Feb 2022
Ms. Ushashi Raha
Qualcomm
Sr. Manager HR BP
Leadership in current context
29
18 Feb 2022
Ms Geetika Kwatra
Natwest Group
Associate Vice President, People & Transformation, India
Practical business skills for success in the workplace
30
25 Mar 2022
Mr. Manish Bhardwaj
Dr. Reddy's
Director – Group HR Lead – APAC, Latin America, Africas
Roadmap to Summer Internships & Making most out of them
Sr. No.
Guest Name
Organization
Date
Designation
Topic
1
Siddharth Deshmukh
OnePlus
09-08-2020
Head of MT & GT
Distribution in the handset industry
2
Akshay Gurnani
Schbang
12-08-2020
CEO
How to build a brand on social media
3
Vidhu Shekhar
CFA Institute
12-08-2020
India Head
Overview of Finance Industry,Introduction to CFA program
4
Dipashree Das
Netflix
15-08-2020
Lead Film Marketing
Evolution of Marketing
5
Vinay Gupta
Suzlon
17-08-2020
Head of Analytics
Application of Analytics in Smart-grid
6
Maneesh Menda
Natwest Group/RBS
20-08-2020
Head HR
How HR as a function has responded to the COVID 19 crisis
7
Amit Sharma
Volvo
20-08-2020
CHRO
The changing role of HR leadership and its impact on the organisation.
8
Ankush Arora
Grofers
21-08-2020
VP HR
Testing New waters in Covid: Employee Experience, Talent Acquisition and Talent Management
9
Venkatesh Seshadari
CII
25-08-2020
Head of SCM
Analytics in Supply Chain
10
Pranav Prasoon
Renault India
26-08-2020
Head HR
The HR challenge in the new normal: Leadership fatigue and Driving People and Performance
11
Anil Bhasin
Havells International
05-09-2020
President
Handling Challenging TImes
12
Anish Raj
Lowe's
05-09-2020
Talent Acquisition Manager
The role of Technology and marketing in HR
13
Dola Halder
Doritos, PepsiCo India
05-09-2020
Brand Head
Marketing Outside Kotler
14
Uday Kiran
Samsung
07-09-2020
GM
How to make Storytelling work for you?
15
Shouvik Roy
Ogilvy
11-09-2020
President
Telling stories and sparking coversations
16
Vishal Bansal
HP
12-09-2020
Lead Talent Acquisition
Creating new skills for HR in COVID19 World
17
Trideep Bhattacharya
Axis AMC
12-09-2020
Sr. Portfolio Manager
Capitalizing on current investment trends
18
Anupam Rai
Sterlite Power
12-09-2020
Chief Manager – Talent Management, Leadership Development
Introduction to Organizational Dvelopment and Change
19
Dinesh Mishra
Abbott
15-09-2020
Director HR
Role of Technology in HR
20
Gaurav Pandit
Flipkart
16-09-2020
Director- Talent Management
The change: In finding and nurturing leadership and high potential.
21
Nisar A. Rayadurg
IBM
17-09-2020
Partner & Service Line Leader – Cloud Application Services
Digital transformation impact on CPG value chain
22
Pearl George,
IBM
18-09-2020
Transformation Leader, MSC Asia
Leadership – Building your personal brand
23
Rashmi Murthy,
IBM
18-09-2020
Brand Systems and Communications Lead
Leadership – Building your Personal Brand
24
Muthukumar Vemban,
Bacardi Limited
18-09-2020
Operations Director,
Supply Chain and distribution in the Alco-Bev Industry
25
Bipin Reghunathan,
DHL
19-09-2020
Vice president,
Building Resilience
26
Amit Chand,
Udaan
19-09-2020
Zonal Business Head,
The Changing dynamics of Sales
27
Shourya K. Chakravarty
Aptech
28-08-2020
CHRO
Odyssey'19 Panel Discussion (HR): Nurturing Workforce to enable organisations succeed by blending global practices with local traditions
28
Deepak Deshpande
TATA Business Excellence Group
28-08-2020
Subject Matter Expert – HR
29
Colin Mendes
VoltasBeko
28-08-2020
Head HR
30
Ankita Singh
FieldFresh Foods Private Limited
28-08-2020
Head HR
31
Manmeet Sandhu
PhonePe
28-08-2020
Chief People Officer
32
Amit Sethiya
Syska
29-08-2020
CMO
Odyssey'19 Panel Discussion :(Marketing) Survive, Sustain and Thrive through effective Brand communication strategies
33
Eashwari Deshpande
Intel India
29-08-2020
Head – Commercial Marketing
34
Janardan Singh
ClassKlap
29-08-2020
COO
35
Krunal Desai
Zee5 Global
29-08-2020
Head Marketing, Social, Creative, Brand Solutions
36
Sanjeev Balachandran
Novartis
29-08-2020
Global Marketing Director
37
Rakesh Sharma
Dalmia Bharat Group
29-08-2020
Dy. Head Operations
Odyssey'19 Panel Discussion (IDM) Designing a sustainable and circular economy for future projects
38
Rakesh Soni
Big Basket
29-08-2020
Operations Head
39
Praveen Verma
PMP & Project Management Controls
29-08-2020
Consultant
40
Sanjay Labh
Prestige Group
29-08-2020
Sr. Executive VP
41
Sushil Tripathi
Siyaram Silk Mills
28-10-2020
Head HR
How to create a great Culture
42
Yashwant Chauhan
GAIL
31-10-2020
Sr HR Corporate and Policy
Corona Virus Pandemic Impact – Leveraging Human Resource Development for creating a better world
43
Harshavardhan Chauhaan
Spencer's Retail
31-10-2020
VP Marketing and Omnichannel
Marketing 4.0 – Omnichannel and beyond
44
Shakti Upadhyay
Kia Motors
31-10-2020
Head of Marketing and PR
Kia's entry into the Indian Market
45
Gaurav Makhija
Videojet Technologies
03-11-2020
Director – Aftermarket Sales
Service as a Market Differentiator
46
Rabi Shankar Mishra
The Hershey Company
04-11-2020
Director, Sales
The Competencies helping successful managers navigate Covid times
47
Saurabh Kumar
GMR
06-11-2020
CEO
Role of Technology in Sustainable Infrastructure Development
48
Ayush Doshi
DAMAC Properties, UAE
06-11-2020
VP Leadership Hiring and Talent Acquisition
Leadership Hiring and Beyond
49
Dr. Sanjeev Dixit
Cadila Pharmaceuticals
07-11-2020
Global president, Human Captial Management
Building a High Performance Culture in the Virtual World
50
Vipul Mathur
Lenovo
07-11-2020
General Manager
Omni Channel Strategies in Consumer Sales & Marketing
51
Sambasivan G
Tata Sky
10-11-2020
CFO
How has the role of finance changed in an organisation
52
Kshitij Batra
HDFC Bank
17-11-2020
Regional Head HR
Corporate calling and Tech HR Trends
53
Tarun Jha
Skoda
21-11-2020
Head of Marketing
The future of Indian Mobility: Shared/ Subscribed/ Owned
54
Shubranshu Singh
Royal Enfield
22-11-2020
Global Head- Brand and Marketing
The power of building brand through community engagement at Royal Enfield
55
Amit Kumar
OLX Autos
22-11-2020
CEO
Revolution of Marketplaces
56
Bragadeesh S
Daimler
23-11-2020
Head of Analytics
Harnessing Analytics: AI and Blockchain in Finance
57
Varun Sridhar
Paytm Money
25-11-2020
CEO
Growth of Fintech in the Start-up ecosystem
58
Vijay Sivaram
Quess Corp Limited
13-01-2021
CEO
Building Resilience
59
Pallav Purkayastha
Rockwell Automation
18-01-2021
Head – Talent Acquisition
Marketing and Employer Branding : An integral part of HR Function
60
Zeeshan Ramlan
Intuit
20-01-2021
HR Leader – Diversity, Equity and Inclusion
Fostering Diversity and Inclusion
61
Parmeshwar Panda
Grant Thorton
23-01-2021
Infrastructure Expert
Urban Infrastructure in PPP/BOT Projects and its marketing mix strategies
62
Vishal Thakur
Tata Capital
25-01-2021
AVP Human Resources
Crisis Management : How to build a career during crisis
63
Satyam Manohar
Ola
26-01-2021
Director
Evolution of Communication Strategies
64
Rohit Manucha
SIH – AGH
26-01-2021
CHRO
Future of Work in New Age
65
Kreeti Mahajan
IKEA
28-01-2021
Global Purchaser
Impact of Industry 4.0 on supply chain management and logistics
66
Harsha Vatnani
BSH Home Appliances
30-01-2021
Head – Employee Engagement
Carve your first 90 days and future career path
67
Nitin Jain
Mars
18-02-2021
Sales Director
E-Commerce as a channel to drive sales in FMCG Industry
68
Vinay Joseph
Standard Chartered Bank
15-02-2021
Chief Investment Strategist
Union Budget Discussion
69
Achala Jethmalani
Mirae Asset Capital Markets (India) Pvt. Ltd.
15-02-2021
Economist
70
Udit K.
Aditya Birla Group
15-02-2021
Senior Economist
71
Avni Jain
HDFC Bank
15-02-2021
Economist
| Sr. No. | Date | Guest Name | Organization | Topic |
| --- | --- | --- | --- | --- |
| 1 | 20th July 2019 | Mr.Akshay Jain | Vice President at FinIQ Consulting Pvt Ltd | Financial Technology and Capital Markets |
| 2 | 30th July 2019 | Mr.Saurabh Prakash | Analytics Specialist at Bloomberg | Bloomberg Training |
| 3 | 3rd August 2019 | Mr.Anil Jaisingh | Senior Vice President at Moody's Investor Service | a. How to plan and built your corporate career? b. Age of specialist v/s age of generalist? |
| 4 | 10th August 2019 | Mr.Diptarup Chakraborti | Vice President and Global Head of Marketing at Zycus | Tech Marketing |
| 5 | 12th August 2019 | Mr.Deepak Gupta | Group Head of Human Resources at Karvy Group | Leadership |
| 6 | 3rd September 2019 | Mr.Mahendra Kadam | Union Representative at Tata Motors | Industrial Relations |
| 7 | 5th October 2019 | Mr.Anjush Bhatia | Vice President and Senior Wealth Manager at Sanctum Wealth Management | How to Manage your Wealth |
| 8 | 5th November 2019 | Ms.Nivedita Nanda | CHRO at Kaya Clinic | Panel Discussion-Industry 4.0-A Paradigm Shift |
| 9 | 5th November 2019 | Mr.Rohit Mogra | Head HR India IT Team and Pune Site at Deutsche Bank | Panel Discussion-Industry 4.0-A Paradigm Shift |
| 10 | 5th November 2019 | Mr.Vijay Navgire | Head of Talent Acquisition at Parkar Consulting and Labs | Panel Discussion-Industry 4.0-A Paradigm Shift |
| 11 | 5th November 2019 | Ms.Sweety Ahmad | India Talent Attraction Leader at Pegasystems | Panel Discussion-Industry 4.0-A Paradigm Shift |
| 12 | 6th November 2019 | Ms.Sangeetha Balachandar | Director HR at Trimble India | Panel Discussion-Gig Economy- An opportunity or threat |
| 13 | 6th November 2019 | Mr.Siddhartha Rastogi | Managing Director at Ambit Capital | Panel Discussion-Gig Economy- An opportunity or threat |
| 14 | 6th November 2019 | Mr.Shourya Chakravarty | CHRO at Aptech | Panel Discussion-Gig Economy- An opportunity or threat |
| 15 | 6th November 2019 | Mr.Vikas Upadhyay | Managing Director at Excellere Marketing | Panel Discussion-Gig Economy- An opportunity or threat |
| 16 | 5th and 6 th November 2019 | Ms.Sunita Sharma | Moderator at Entrepreneur | Moderator-Panel discussion |
| 17 | 12th November 2019 | Mr.Ravisankar | Head Commercials and Contracts at GMR | Supply Chain Management and Negotiation |
| 18 | 17th November | Mr. Navneeth Sulakhe | Head – Talent Management | Employee Engagement |
| 19 | 15th January 2020 | Mr. Roy Joseph | VP Human Resources | The art and Science of developing leaders |
| Date of Lecture | Name | Organization | Designation |
| --- | --- | --- | --- |
| 15th August | Samar singh shekhawat | United Breweries | Business Head |
| 15th July | Manish K Shah | Manba Finance | Managing Director |
| 16th July | R.V. Shridhar | Essar Steel India | Executive Director and CEO |
| 18th August | Biswarup Saha | Ltd Cementation | Manager |
| 20th July | Alok Sharman | York Transport Equpiment, Singapore | Ex Group CEO and Director |
| 21st July | Aparna Sharma | Lafarge India | Ex county Head HR |
| 23rd August | Clifford Lobo | Media Company | Business Head |
| 25th July | Suman Mitra | BOSCH | Senior General Manager- HR |
| 27th September | Gurumukh Maheshwari | Self Employed | Self Employed |
| 29th July | Amit Kasliwal | Ford | Head- Corporate sales |
| 30th July | Diksha Fouzdar | Diageo | HRBP corporate Services |
| 31st July | Surabhi Sheshadri | Borhringer Ingleheim | Head |
| 31st July | Shandilya Oza | Tata Group Communication | CFO |
| 3rd August | Ashwini Desai | – | CA/CFA |
| 7th August | Ashish Jakhanwala | SAMHI Hotels | CEO |
S.No.
Date
Name
Company
Designation
Topic
1
7/18/2017
Ravindra Tulsyan
APICS
Premier Channel partner
APICS Certification
2
7/26/2017
Rahul Menon
Flock campus
Marketing Head
Changing marketing strategies in Tech industries
3
7/29/2017
Parth Parik
Adi finshiksha
Founder
Nuances of Valuation
4
7/29/2017
Shailee Naik
Capgemini
Senior consultant
Nuances of Valuation
5
7/29/2017
Bhanu Patni
JP Morgan & Chase
Analyst
Nuances of Valuation
6
7/30/2017
Vivek Cage
IG Petrochemcials
Alumni Talk
7
10/11/2017
Subhobroto Chakraborty
The Digtial Fellow
Chief digital offcier
Digital Marketing
8
11/11/2017
Raja Narayan Swami
Amazon
Operations Head (Pune &Nagpur)
Role of customer fullfilment centres in Supply Chain
9
11/16/2017
Anupam Dutta
Allied Blender & Distillers
Ex- MD and CEO
Execution: Key details of ISL launch
10
11/17/2017
Gargi Basu
Cadila Pharma
Head- Learning & Development
Corporate learning and its strategic importance
11
11/19/2017
Deepak Agarwal
KMC Constructions, Hyderabad
AVP
BOT & EPC Contract, Value engineering & project
12
11/19/2017
Kaustav Das
Dabur
Brand and Innovation manager
A talk on Digital Marketing
13
11/20/2017
Vineet Patni
Bajaj Allianz
Chief Institutional Business Officer &CXO
Town Hall Forum
14
11/25/2017
Achintya Ghatak
CG Power and Industrial Solutions
project Head
Project Execution Strategy
15
11/25/2017
Pramod Panda
RBI
Ex. Principal Chief General Manager
Future of Business and Finance 2040
16
11/26/2017
Dr. Harish Pant
Hampson Industries Pvt. Ltd
CEO & MD
India 2020 & Industry 4.0
17
2/12/2017
Medha Gupta
General Motors
EX-HR manager
Factory closure and negotiations at plant
18
5/1/2018
Mahendra Kadam
Tata Motors
secretory, Tata motors employee union
Importance of Trade unions
19
1/15/2018
Sumanth Neppalli
Zebpay
Cryptocurrency expert
Future with Bitcoins and Cryptocurrency
20
1/15/2018
Michelle Suradkar
MullenLowe Lintas
CHRO
Rocks vs Rockstars
21
1/31/2018
Aditya Adyar
Piramal Realty
Head – HR
Creating high performance team in organizations
22
2/16/2018
Krishna Kumar
HLL Life Care
Head -International Division
Budget analysis
23
2/21/2018
Nikita Singh
Harper collins
Author
If the cap fits
24
3/3/2018
Mohan Ramachandran
Manhindra Rise
Head- Product management & channel management
Product management & Channel management