Vrikshak – Tree Plantation Drive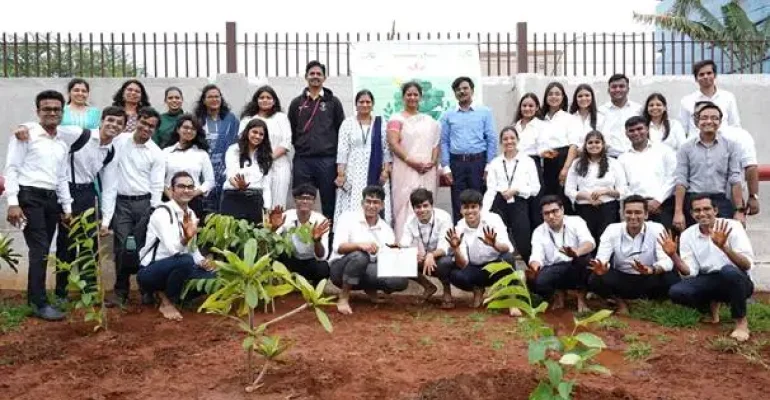 Team Samatva, a student-led initiative at SCMHRD, successfully conducted a tree plantation drive named "Vrikshak" - Blossom and Thrive" on 23-24 July 2023 at Dahlia hostel. The event was aimed at making our surroundings greener, happier, and healthier by planting various types of saplings. As the team said, "Trees are the poems that the earth writes upon the sky and during Vriksha we added some more words to that poem!"
The event was divided into two days. On the first day, we prepared the soil for the tree plantations by digging holes, adding compost, and watering the ground. On the second day, we planted around 20 saplings and committed to look out for their growth
We were honored to have our esteemed Director Dr. Netra Neelam, Deputy Director Dr. Rajagopalan, and several faculty members join us in this noble initiative. They appreciated our efforts and encouraged us to continue our work for nature. We also received support and guidance from the administrative staff who helped us with the logistics and arrangements.
The event was not only beneficial for the environment but also for our personal growth. We learned about the importance of trees for our ecosystem, our health, and our well-being. We also experienced a sense of joy and satisfaction from doing something good for our planet.
Vrikshak was a successful and memorable event that showcased our commitment and passion for nature. We did our part and will continue to do so in the future. We also encourage others to join us in this endeavor to raise environmental awareness and make our world a better place. We are thankful to all the participants and supporters for making this event possible.