NEEV 2022
The extravaganza of NEEV 2022, the thirdlargest annual corporate and cultural B School festival of the nation, started right from Theme Launch conducted in January this year. The theme for the year was 'CONTINUUM' to celebrate the perpetuating unity that keeps us moving forward. The Chief Guest for the occasion was Mr. Anil Goerge, a distinguished actor along with performances by comedian – Joel D'Souza, and Sabali- The Band. The other major events were FIFA World Cup Final screening in collaboration with MTV India and FIFA World Cup 2022 Qatar along with the sports committee of SCMHRD and SCIT, and Pre-NEEV conducted to start the festivities of NEEV. NEEV was arranged on the 17th , 18th, and 19th of February, 2023. The fest witnessed intellectual business games along with an assortment of cultural events. Myriad of informal games was seen throughout the 3 days to keep the attendees engaged. While the 3 days were filled with a test of analytical and business skills, the evenings sparkled with sensational performances. The colourful and entertaining schedule of 32+ events and activities called participants from 40+ top B-schools of India. The campus was lit alight with the enthusiasm of batch with Goodie bags being distributed to students, faculty, and staffs alike.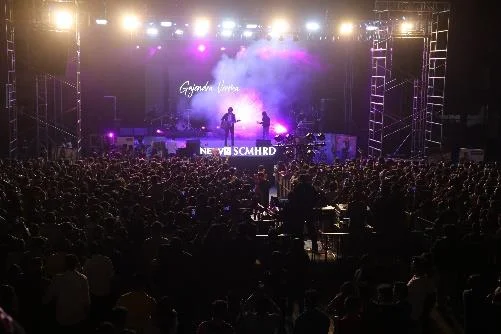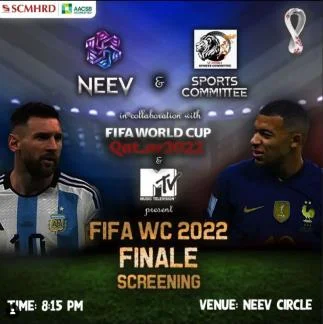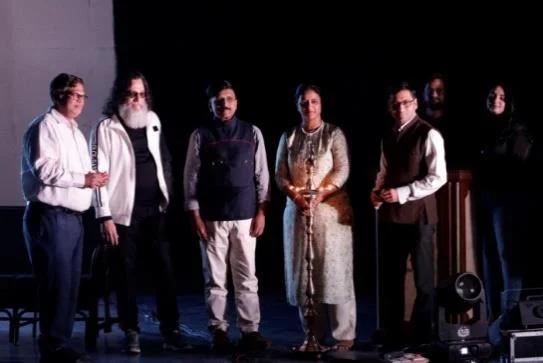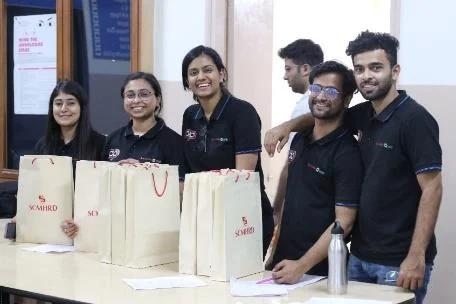 NEEV 2022 engaged sponsorships from around 80 prominent brands and businesses. The major collaborations were: Title Sponsor- IDFC First Bank Co-Sponsor- Naturali Associate Sponsor- Paycrunch, Britannia Pure Magic, and Sparx Exclusive Partners- JioSaavn, Funskool, Wacom, Instax Plum Body Loving', Lotte, Gone Mad, Duke, Pintola, Bookchor, Mother Dairy, Nestle, etc.
Business games in different domains of management – Kotler Kaun (Marketing), Synchronize- Presented by NIPM (Human Resources), Moneypoly (Finance), Operatio- Presented by YNT Supply Chain (Operation), Cipher- Presented by Mastersurvey (Business Analytics), and Gridlines – Presented by Decor My Place (Infrastructure Management) brought forth talent from all around the country.
Augustus, Presented by Spark Engineers, Namrata Group and Pawan Machineries– the hunt for the best student manager and the flagship event of NEEV also ended on a high note with. The winner received the highest cash prize in NEEV and one of the most significant prizes offered at any business school.
Atlantis Diaries – the celebrity talks show event saw prominent personalities including - Mrs. Mini Mathur, Mrs. Tannaz Irani, Mr. Aman Shrivastava, Mr. Deepak Niwas Hooda, Mrs. Saweety Boora. Cultural events, Verve-Presented by Enerzal, Battle of Symphony and Panache- in association with Turtle, Vero Moda, Only, Selected and Jack and Jones were conducted on campus while Between the Lines and Director's Cut were hosted online.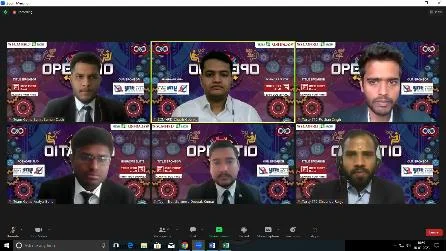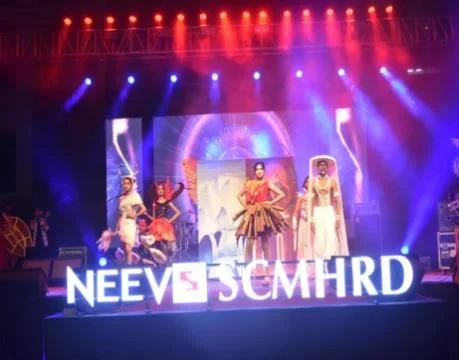 The competitions were followed by stunning performances by artists like Gajendra Verma, DJ Xtacy, and RHT. An immense amount of footfall was attracted to experience these captivating spectacles.