Marketing Conclave
The Guest Lecture Team of the Symbiosis Centre for Management and Human Resource Development was delighted to host distinguished industry leaders for the two-day virtual event: Marketing Conclave, 2023. This year's theme for the Event was "Illuminating the Path to Marketing Mastery".
Day 1 Panel Discussion focused on the topic "Integration of Customer Insights - Turning Insights into Actions".
Panel Members:
Mr. Satish Krishnan- CRM Head, Red Bus
Mr. Pankaj Rawat, CMO, CMS
Mr. Prabhakar Tiwari- CGO, Angel One
Mr. Sujay Rachh, CMO, Nuvana
Moderator: Dr. M.A Sanjeev, Moderator, Associate Professor, SCMHRD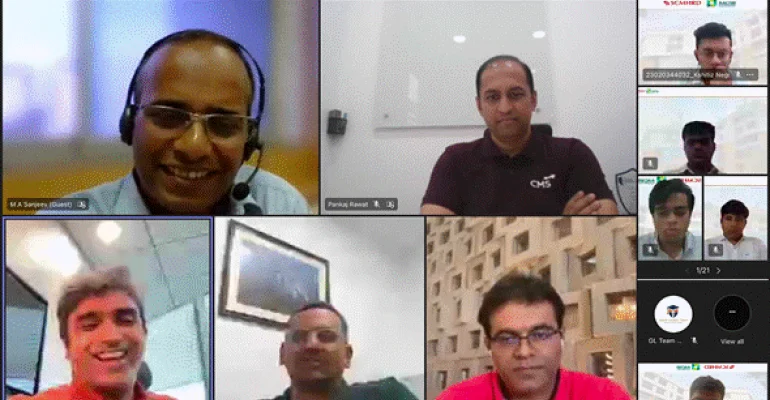 The panel discussion commenced with pertinent questions on the current trends of customer insights and how creativity played a major role in the past. The landscape has shifted significantly, with the advent of AI and other tools and technology everything has changed dramatically and yet the fundamental aspect of knowing one's customer being of focal importance to flourish remains the same. However, it is the need of the hour to be curious, innovative and bold in the ever changing world.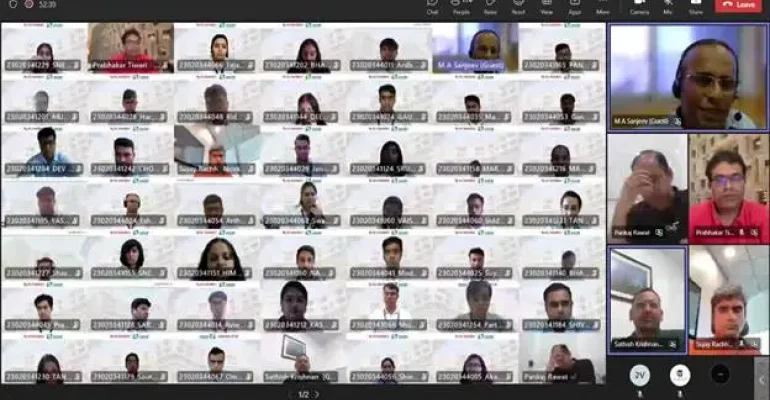 Fireside Chat on Day 2 considered the topic "Brand Collaborations in the ever changing Advertising Field".
Panel Members:
Mr. Shalabh Dhankar- Marketing Lead, HCL Tech
Mr. Vipin Yadav- Director, Marketing, Hisense
Dr. Gauri Joshi, Moderator, Assistant Professor, SCMHRD, Pune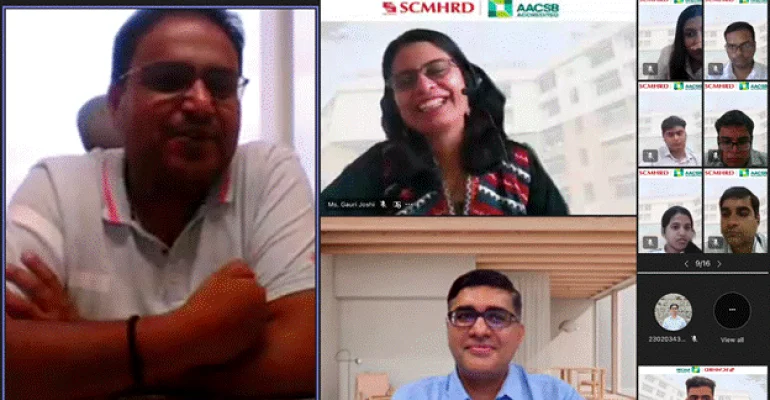 The brand collaboration involves aligning the vision and goals of different businesses to promote products and services, emphasizing the synergy between them. While collaborations are vital, they are just one aspect of a business strategy. Brands collaborate strategically to achieve mutual benefits and cater to their target audiences effectively. They maintain their individual brand identities while fostering mutual benefits, ultimately driving growth and fulfilling the needs of their shared customer base
We are grateful to all the eminent panel members for sharing their valuable inputs and insights, which will help students of SCMHRD in their careers.