Homecoming 2023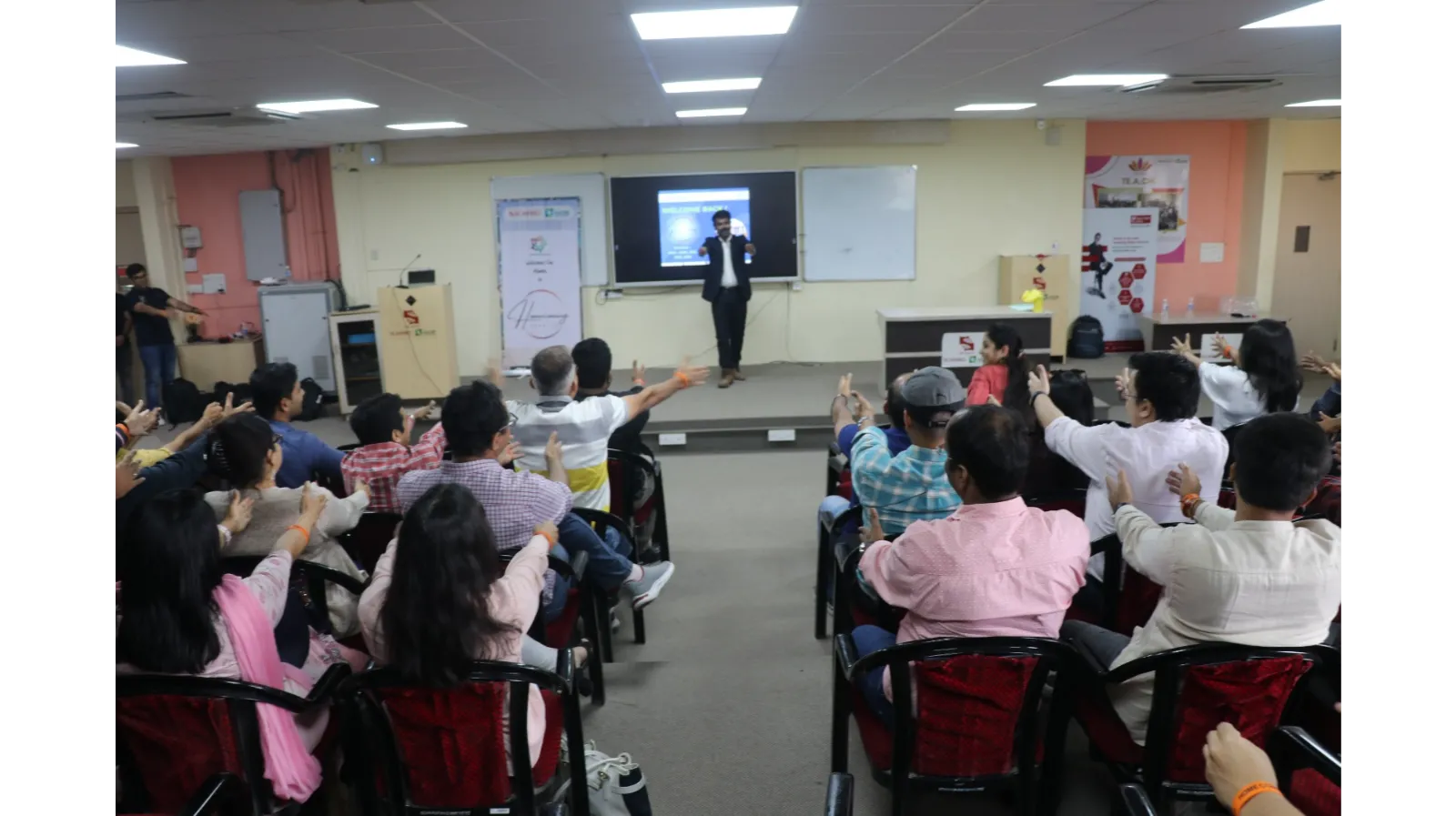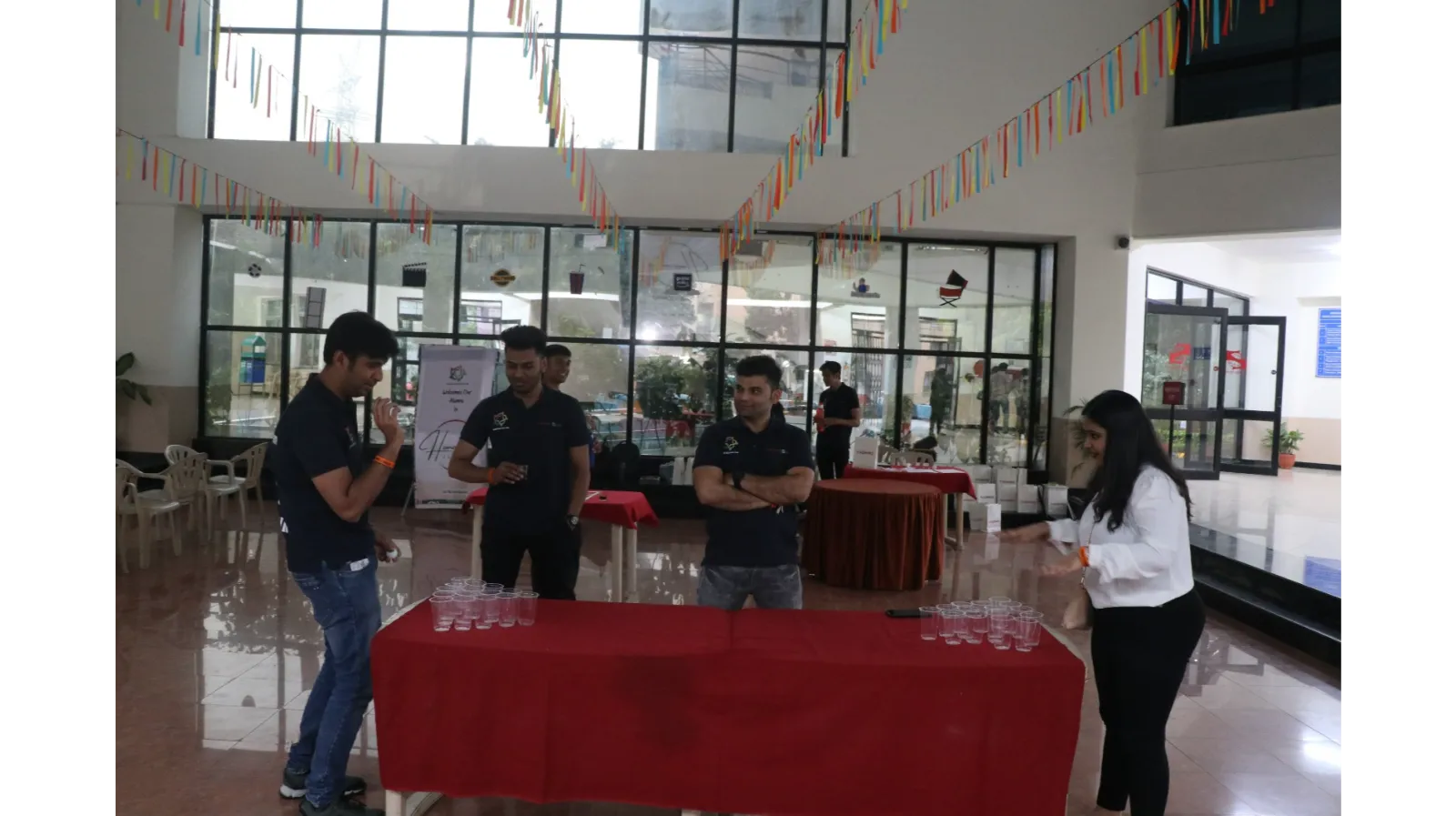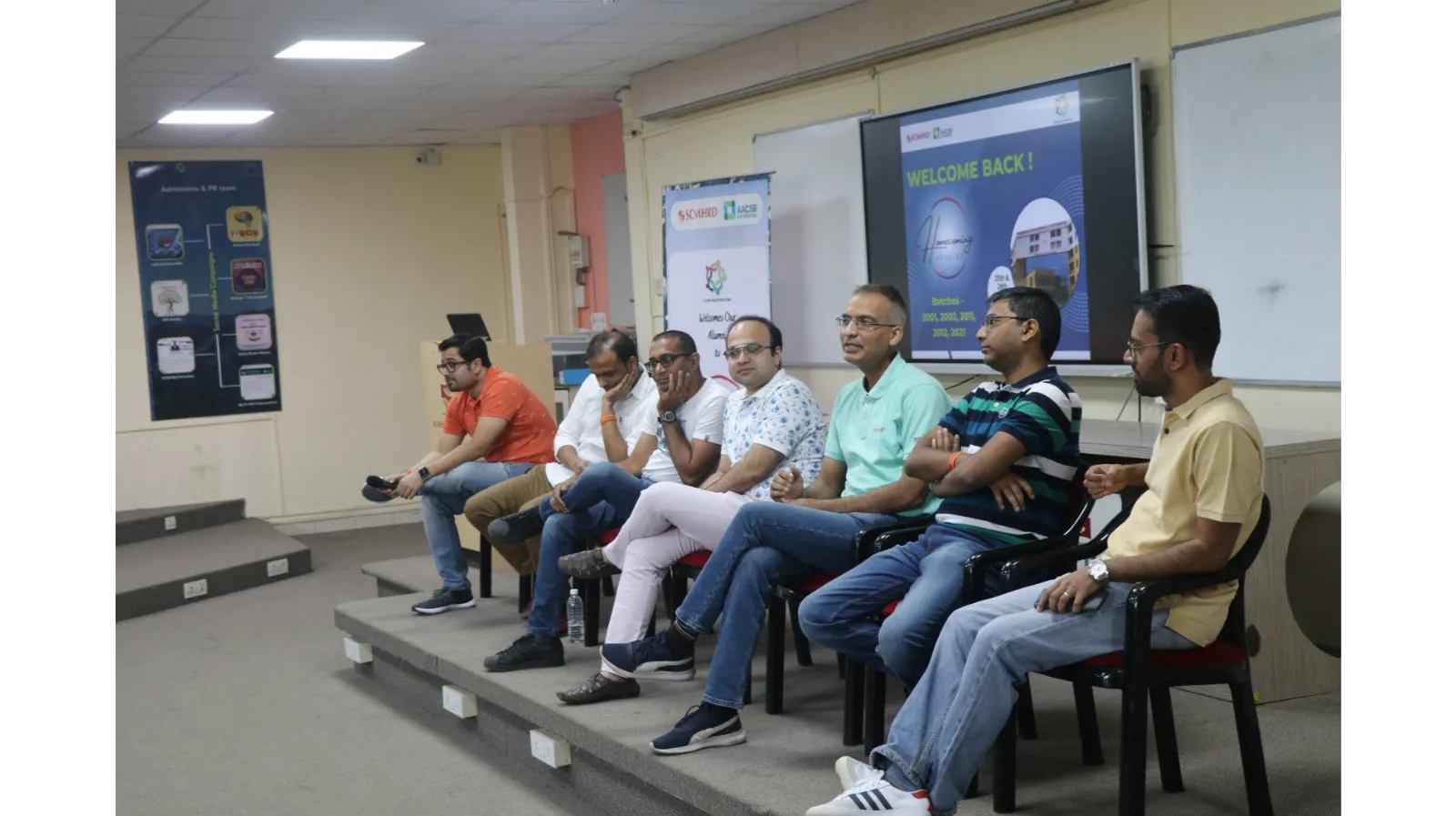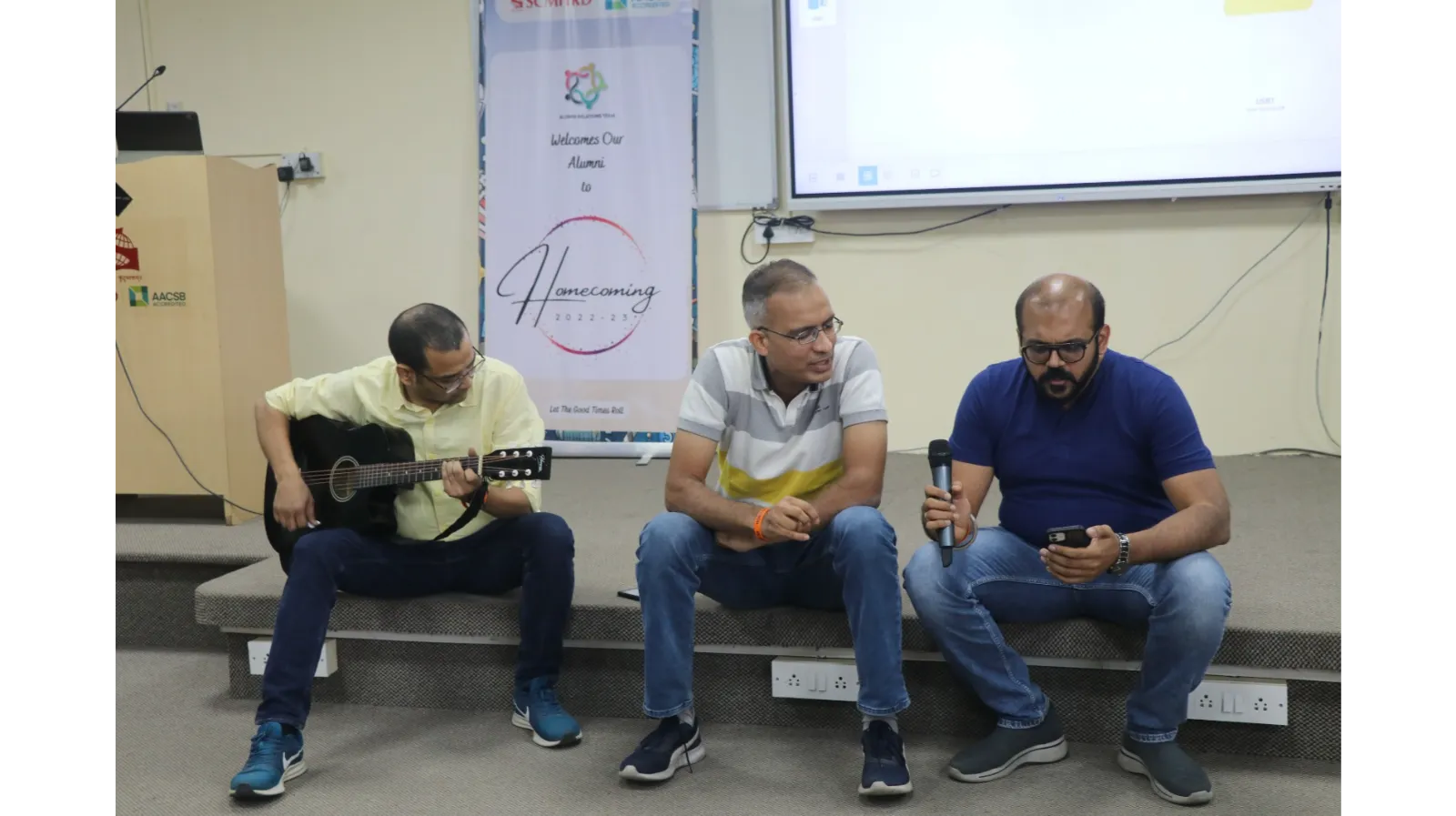 The Alumni Relations Team of Symbiosis Centre for Management and Human Resource Development (SCMHRD) successfully organized their annual reunion Homecoming on the 25th and 26th of February 2023. The event was attended by alumni from five batches, namely 1999-2001, 2000-2002, 2009-2011, 2010-2012, and 2019-2021. The two-day event was attended by alumni from various states across India.
The first day of the event commenced with an inauguration ceremony, graced by the Director, Deputy Director, and Manish Sir, along with other esteemed faculty and staff members. The day was filled with fun-filled activities, including singing and dance performances by the Cultural Committee, a mind-boggling performance by "Sudipto" the Mindsmith, and an engaging performance by Live Artist Nayan More. The alumni also participated in various exciting games organized in the atrium. The day ended with a dinner hosted in the academic block.
On the second day of the event, there was a Batch Interaction session, wherein the alumni shared their experiences and guided the students about their Summer Internships, MBA life, and motivated them for their future endeavors. This interaction session was beneficial for the students, as they gained insights and learned about the industry's current trends and requirements.
The Preliminary round of CEA, schedules on 24th and 25th January 2023 has been done through online mode.
Overall, the Homecoming event was a grand success, bringing together alumni from various batches and providing them with an opportunity to reconnect with their alma mater. It was an excellent platform for the alumni to network, share their experiences, and guide the students, strengthening the bond between the institute and its alumni.