E Conclave
DAY 1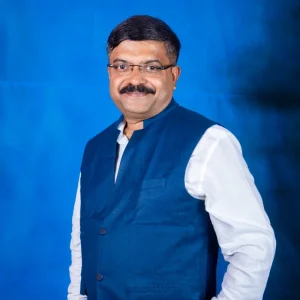 Guest 1 : Mr. Sandeep Chatterjee, Supply Chain and Sustainability Leader, IBM
Topic : Data-Driven Sustainability: How Digitalization Drives Positive Supply Chain Outcomes
Highlight of the event : The session explored the catalytic role of data-driven sustainability within the realm of supply chains. His presentation underscored the significance of tailoring supply chain strategies
to accommodate diverse customer segments, ensuring operational efficiency and heightened customer satisfaction. Additionally, the discussion on mitigating waste within supply chains highlighted the financial and sustainability benefits of optimizing inventory management. Furthermore, the session emphasized the delicate equilibrium between profitability and environmental responsibility, fostering the notion that businesses can thrive while contributing to sustainability objectives.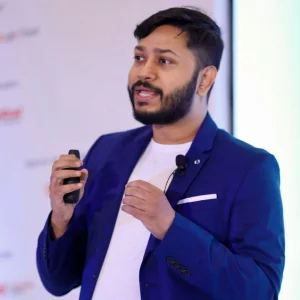 Guest 2 : Mr. Angshuman Ghosh, Founder and CEO, Menrva Technologies
Topic : AIThe best career choice for the future
The session illuminated the burgeoning opportunities in data science and AI-related roles, emphasizing their desirability in the current global job landscape. The session provided valuable insights into the factors driving the rapid growth of data science and AI and their transformative impact across various industries such as healthcare, finance, and technology.
DAY 2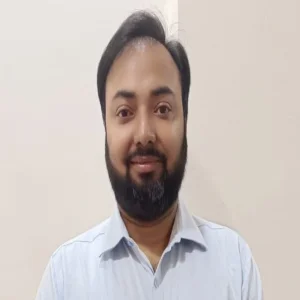 Guest 3 : Mr. Deependra Singh VP & Head Data Science and Analytics, Network 18
Topic : AI in media and publishing
The session emphasized the transformative influence of AI on the media and communication industry, highlighting its capacity to enhance engagement and create personalized consumer experiences. Of particular interest was the introduction of AI Kaur, an AI-powered Punjabi news anchor proficient in multiple languages, exemplifying the synergy between technology and media dissemination. The discussion also delved into AI-driven tools for content summarization and headline generation, showcasing AI's potential to make information more accessible and reader-friendly. Additionally, insights on content creation through AI-driven prompt engineering underscored the technology's ability to craft audience-centric content based on patterns, preferences, and trends.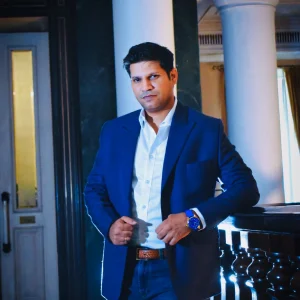 Guest 4 : Mr. Harshavardhan Chauhaan– VP, Chief Marketing & Omnichannel Officer Spencer's Retail
Topic : Customer Centric Business Models: Putting the customer first
The session centered around the theme of "Customer Centric Business Models: Putting the customer first." Key takeaways included insights into the evolving marketing paradigms, emphasizing the importance of Consumer Value Proposition (CVP), Value Creation (VC), and Willingness to Pay (WTP). The discussion also explored market intricacies through concepts such as Total Addressable Market (TAM), Serviceable Addressable Market (SAM), and Share of Market (SOM). Attendees were intrigued by the shift from AIDA to AICEP in marketing communication, highlighting emotional resonance and credibility. Furthermore, the session provided a glimpse into the future of marketing with The Hype Cycle of the Future of Marketing and promising use cases.
We extend our heartfelt gratitude to all the dignitaries for imparting their profound insights, sharing their invaluable expertise and inspiring our pursuit of knowledge and excellence.