Join the legacy of global leaders
ADMISSIONS
OPEN for
MBA
MBA
MBA
In Business
Analystics
In Infrastructure
Development &
Management
Join Us and Become a
MANAGEMENT
LEADER
KNOW MORE
Building a Path to Success
A LEADING HUB
FOR
KNOW MORE
MANAGEMENT
EXCELLENCE
ADMISSIONS OPEN
Join the legacy of global leaders
MBA
MBA
MBA
In Business Analystics
for
In Infrastructure
Development &
Management
MANAGEMENT LEADER
Join Us and Become a
A LEADING HUB FOR
MANAGEMENT EXCELLENCE
Building a Path to Success
Join Us and Become a
MANAGEMENT
LEADER
A LEADING HUB
FOR MANAGEMENT
EXCELLENCE
Building a Path to Success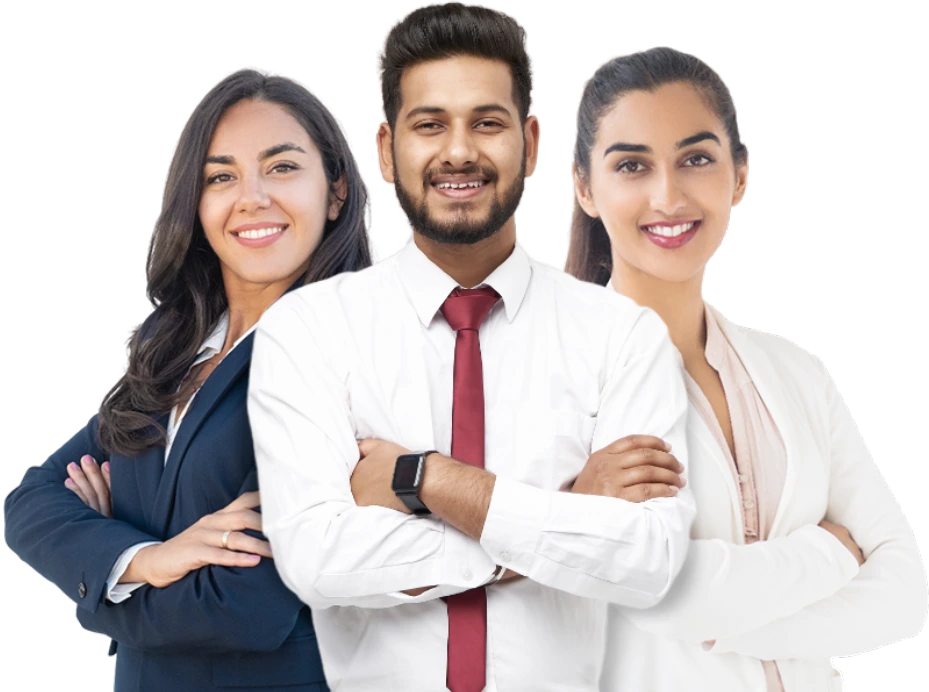 GLOBAL THINKERS,
ENGAGED LEADERS
SCMHRD, Pune is a premier institute honing world class leaders and entrepreneurs. Established in 1993, their MBA programs are one of the most prestigious in India. SCMHRD specialises in producing quality talent in the fields of HR, Marketing, Finance, Operations, Infrastructure Development and Management, Business Analytics.
KNOW MORE
PROGRAMMES OFFERED TO
EXPAND YOUR HORIZONS
SECURING BRIGHT FUTURE
Each year, companies from various sectors put faith in our campus and recruit from the best talent pool and minds coming from diverse backgrounds. As a result, the Institute has been able to achieve 100% placement records year on year.
OUR RECRUITERS


























































































WE INSPIRE EXCELLENCE
AND INNOVATION
Apart from students' academic growth, SCMHRD aims to develop them into responsible citizens with a pinch of perfection in networking, leadership and a result-oriented approach. The college's recent social initiatives like – The Happiness Project, The Herostone, Mental Health Week, Vrikshak, Inspirit and others instil a sense of social belonging in students, thereby highlighting their social responsibility towards the environment.
Trailblazers of
Knowledge
Faculty Research Unearths Revolutionary Insights
Building Bridges
Through Education
Empowering Students Through Exchange Programmes
Cultivating Dreams,
Redefining Limits
SCMHRDIANS SPEAK THEIR
HEART OUT
Getting admission into SCMHRD was one of the best things which ever happened to me in my professional journey. I am grateful to be a part of this cohort of brilliant minds in a very specialised course of my interest - MBA in Infrastructure development and management. I am eager to embrace this enriching journey and make an impact in the infrastructure sector and contribute to its sustainable growth by applying the skills imbibed throughout these two years at the workplace. Being part of committees that shape the academic environment empowers me to contribute and take ownership of my own B-school experience and make it worthwhile. Life after B-School presents a very rewarding career ladder for me to climb and progress through , with strong industry connections and promising job prospects. I am grateful for foraying into this journey with SCMHRD where academia and industry are bridged together.
Sakshi Mudra MBA (IDM) – Batch (2022-24) My experience at SCMHRD has been nothing short of enriching and transformative. From the moment I stepped foot on the campus, I knew I was in for a life-changing experience. The strong emphasis on industry exposure through guest lectures, workshops, and internship has provided me with invaluable real-world insights. These opportunities have helped me bridge the gap between theory and practice, preparing me to excel in the corporate world. Beyond academics, the plethora of extracurricular activities and clubs allowed me to explore my passions and develop a well-rounded personality. The institution has not only equipped me with the knowledge and skills to excel in my career but has also nurtured me into a better individual. I am confident that the learnings and experiences gained here will continue to guide me on my path to success.
Soumya Nayyar MBA (Core) – Batch (2022-24) My journey at SCMHRD has been quite transformative. The academic rigor, and experiential learning, followed by the real-time case-based education, not only gives me a chance to expand my technical capabilities and conceptual understanding but also bestows ample opportunities to garner business strategy understanding and the pivotal soft skills before joining the corporate world. This has also given me a chance to apply my classroom learnings to various real business scenarios via participation in numerous case study competitions.
Deepa Das MBA (Business Analytics) – Batch (2022-24) Life at SCMHRD in the past two months has truly been an enriching experience. From guest lectures to formal induction process, and outbound learning activity to academic rigor, it's been a roller coaster. Becoming a part of the Management committee completely changed my perception of a B-school. The best part of being a part of this team is the guidance and support we receive from our seniors. The journey has been amazing so far and looking forward to spending the best of my time here along with the learning process in this premier B-school.
Kapil Kumar MBA (Infrastructure Development
and Management) – Batch (2023-25) Admission into SCMHRD came as a pleasant surprise during the GEPIWAT process. Since then, it has been an amazing journey of learning and development. Faculty and peer group ensure a healthy environment and exposure for growth. Opportunities in corporate competitions, live projects and internships are abundant and an immensely valuable part of my MBA journey. With the rigorous curriculum, student committee activities and latest developments in the course, SCMHRD ensures holistic development of all students. I feel proud to be a part of such an esteemed and internationally accredited college.
Shashank Gupta, MBA (Business Analytics) – Batch (2023-25) I have always been a marketing enthusiast and SCMHRD has been one of my top preferences when it came to Symbiosis. Every single day until now at SCMHRD has offered me new learnings and opportunity. The rigorous academic curriculum and dedicated faculty has been thrilling and beyond my expectations. The enriching corporate events, guest lectures and valuable mentorship from seniors has improved my learning from MBA journey here ten folds. My time at SCMHRD has been amazing and I hope it continues to be so.
Mehak Sachdeva Human Resources

I am honoured to be associated with SCMHRD for the last 14 years as a Professor and Head of the Department, Human Resources. I had a great professional career and enriching experience working with SCMHRD. SCMHRD extends 

plethora of opportunities not only to students but faculties as well as non-teaching staff to grow holistically in a highly intellectual learning environment in order to become a better version of oneself.  I truly wish to continue to be part of SCMHRD and Symbiosis Family thereof.

Dr. Vinita Sinha Professor & HoD, Dept. of Human Resources

SCMHRD: A GREAT PLACE FOR TECHNO-MANAGERIAL INNOVATION





SCMHRD has always been a vibrant and cheering place to work with. What I love the most is brilliant students with innovative ideas and enthusiasm. My experience is that we throw a seed of thought, and the students make it blossom like a tree and make it grow. Growth can be felt with the aroma they spread with their success in corporate and personal life.

Dr. Manoj Hudnurkar Professor (Operations and Analytics)

As the Head of the Department Marketing at SCMHRD, 

I'm incredibly proud of SCMHRD's ongoing dedication to top-notch business education. SCMHRD serves as a model for transformative learning by fusing academic rigour with practical knowledge. Our renowned faculty, composed of subject matter specialists from the field, makes sure that SCMHRD students not only learn new information but also sharpen their analytical and practical abilities.

Dr Vaishali Mahajan Associate Professor
Head of the Department Marketing & Faculty In-charge Exams

Being an introvert, I walked into SCMHRD with a lot of inferiority complexes and very little clarity about what I wanted to do in my life. SCMHRD gave me the right environment to grow holistically, not just academically. It instilled a great deal of confidence in me and, most importantly, gave me friends for life. Upkar Dhillon Media Account Strategist SCMHRD holds a special place in my heart. It played pivotal role in my carrier . This was the first time I got introduced with finance for which I am thankful till date Abhijit Kote Assistant Vice President SCMHRD is an institution which cultivates brilliant minds and hone their skills to develop them into great business leaders. It is an experience from which I have learnt immensely Shubham Bhardwaj Sr. Technical Account Manager SCMHRD showed me my own boundaries and that I can push beyond them. Ashish Ranjan AVP Strategy My SCMHRD experience has not only shaped my academic knowledge but also nurtured personal growth, resilience, and adaptability. I am truly grateful for the unforgettable memories, lifelong friendships, and a solid foundation for a successful career that this esteemed institution has bestowed upon me. I wholeheartedly endorse my college as an exceptional institution that empowers its students to excel and become exemplary leaders in the global business arena. Mayank Churendra Senior Assistant Vice President
DISCOVER WHAT'S NEW AT SCMHRD.
Stay Updated with the Latest Happenings
Are you prepared to embark on a journey
towards a promising future?
APPLY NOW