HR E-Conclave
SCMHRD's HR E-CONCLAVE is an exhilarating event that brought together eminent speakers in Human Resources functions from leading companies to enlighten and empower our students. This insightful conclave spanned three days, featuring thought-provoking sessions, leaving a lasting impact on all participants. SCMHRD witnessed leaders from organizations such as Bajaj Electricals, Colgate-Palmolive, Godrej Capital, Grant Thornton, Hindustan Coca-Cola Beverages, PepsiCo, Reliance Jio, Tiger Analytics and various others.
Throughout the HR E-CONCLAVE, we delved into numerous topics, from the latest trends in HR practices in multiple domains such as Talent Acquisition, Diversity & Inclusion, People Analytics, Artificial Intelligence, and Labour Codes.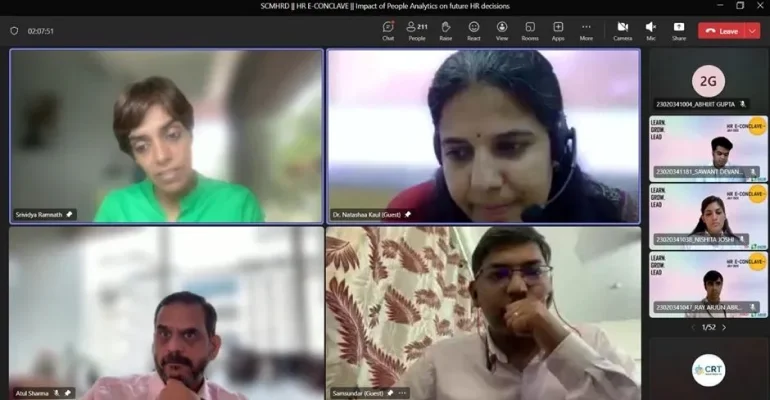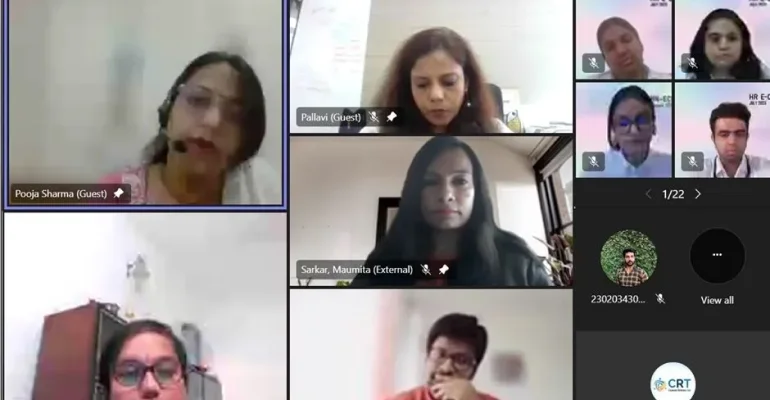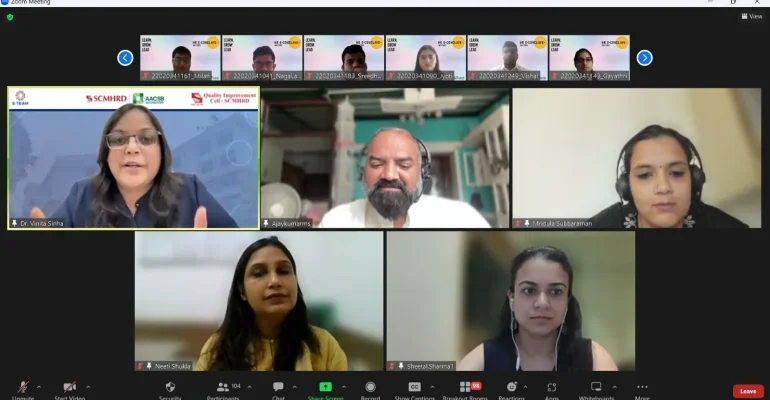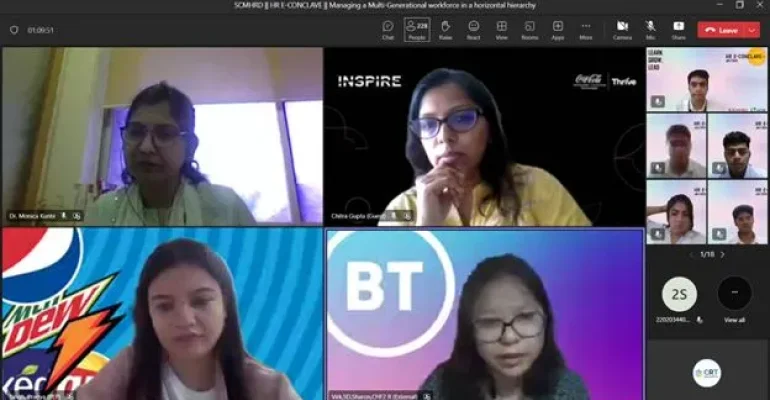 Industry leaders shared their experiences, best practices, and visions for the HR landscape, inspiring our students to thrive as future HR professionals.
The students of SCMHRD expressed their gratitude to all the eminent panel members for sharing their valuable inputs and insights, which will undoubtedly help them make a positive impact on their careers. We look forward to more such insightful sessions in the future that will help everyone broaden their horizons.